New e-commerce platform to boost trade and ties with Africa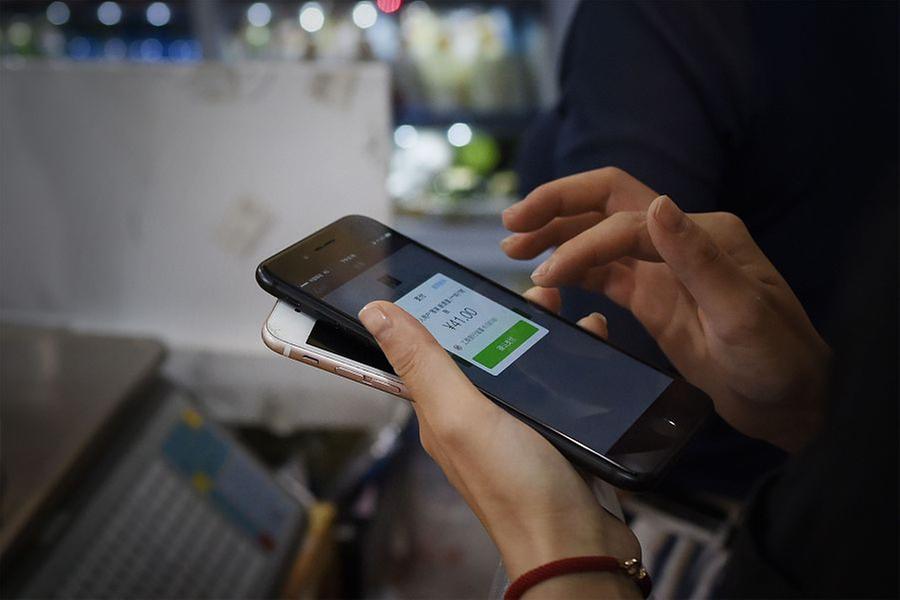 A woman makes a purchase with her smartphone at a shop in Beijing on June 27, 2017. (Photo/VCG)
China's cross-border trade with Africa is expected to see rapid growth, thanks to an e-commerce platform launched on Wednesday that will further bolster commercial ties and cooperation between the two sides.
The new platform, ca-b2b.com, will operate under the aegis of China-Africa E-commerce Co Ltd, a cross-border e-commerce trading company.
It will be the only national China-Africa business-to-business e-commerce platform and will function as a one-stop destination for international trade in 17 categories, such as oil and gas, information communication technology, raw materials, automobile, healthcare, and over 2,000 sub-categories.
Equipped with multilingual assistance, the platform will offer related services required for international trade, including contract signing, payment, logistics, insurance, customs declaration, and foreign exchange audit.
To offer smooth services, the platform has already inked deals with third-party service providers, such as China Taiping, China Logistics Co Ltd, UnionPay International, and the Industrial and Commercial Bank of China. The tie-up with China UnionPay International enables both sides to use local currencies for payments.
Hou Zhigang, chairman of the board with China-Africa E-commerce Co Ltd, said: "The launch of the e-commerce platform offers an economic trade channel for numerous enterprises from China and Africa to make optimal use of the Belt and Road Initiative, and comes with safety, convenience, and cost-efficiency."
Reliant largely on the internet, international transactions are completed quickly online, unlike conventional trade which is time-consuming and involves complicated procedures, he said.
Ge Liancheng, president of the China Customs Brokers Association, said that the General Administration of Customs handled 660 million import and export deals involving e-commerce in 2017.
"The one-stop online service system is a new attempt for cross-border e-commerce business and is very advantageous. It will not only serve enterprises from China and Africa, but even promote investment and trade cooperation globally," he said.
To date, about 1.39 million enterprises, verified by the six national ministries, are among the first batch of members on ca-b2b.com. Nearly 6 million small and medium-sized enterprises will also become potential customers on the platform.
Kevin Cheng, general manager of a Shenzhen-based technology company, which is among the first batch of members, said: "In the past, most of our business was offline, mainly through trade exhibitions.
These entailed high costs and were of low efficiency, considering the charges involved in logistics, insurance, legal affairs and customs. The new e-commerce platform has made the process faster as most of the complicated trading procedures are now available online."