Overseas businesspeople urged to get involved in BRI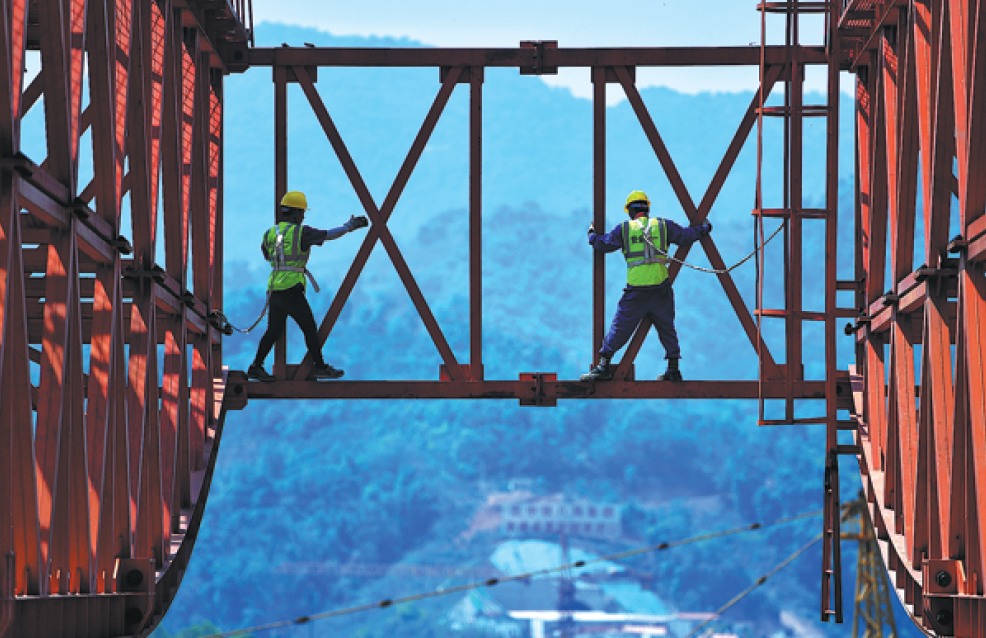 Workers walk along a steel girder at a construction site of the China-Laos Railway, a Belt and Road project, in Pu'er, Yunnan province, in April. (Photo: Xinhua)
A senior official on Sunday encouraged overseas entrepreneurs to get more involved in the country's signature Belt and Road Initiative as they seek to tap foreign markets.
Wan Lijun, chairman of the All-China Federation of Returned Overseas Chinese, encouraged Chinese businesspeople abroad to support and participate in their motherland's development, including the multibillion dollar initiative which aims to promote commercial, infrastructural and cultural ties among participants.
Wan called on them to emulate their predecessors, who made great contributions by investing in China when China adopted the reform and opening-up policy in the late 1970s and kick-started sustained economic growth.
Wan encouraged them to be " participants, contributors and beneficiaries in the new era," he said.
He was speaking at the opening ceremony of the Fifth Congress of the China Federation of Overseas Chinese Entrepreneurs, which opened Sunday in Beijing. Organizers said more than 800 overseas businesspeople flew in from 63 countries and regions for the event.
The two-day congress was the first of its kind since the federation integrated with the China Overseas Chinese Entrepreneurs Association, another major nongovernmental group for overseas businesspeople.
While addressing the gathering, chairman of the China Federation of Overseas Chinese Entrepreneurs Xu Rongmao said the merge has helped bring together large numbers of patriotic overseas Chinese and is expected to play a bigger role as China charges ahead as a socialist power.