Only 36 Gobi bears remain in world: report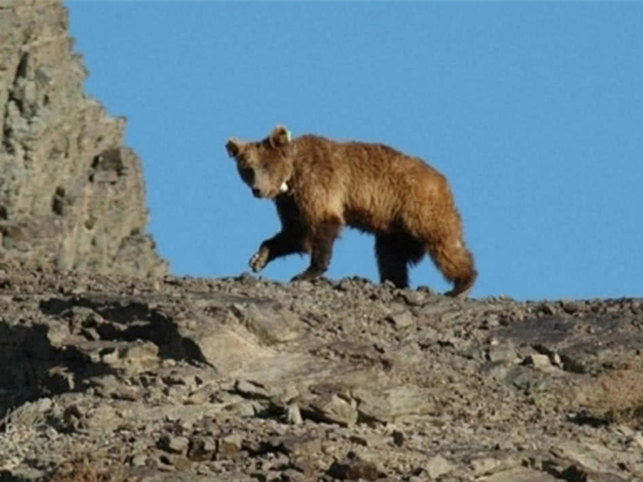 (Photo: Tencent News)
Only 36 endangered Gobi bears (Mazaalai) existed in Mongolia, and in the world, at the end of 2018, the Institute of General and Experimental Biology at the Mongolian Academy of Sciences said Monday.
Experts of the institute have installed a total of 56 surveillance cameras in habitats of the world's rarest bear throughout 2018 to determine the population, according to the institute.
"Images of 36 different Mazaalai were captured by these surveillance cameras during the period," the institute said in a statement.
Mongolia is said to be the only home for Gobi bears.
Due to lack of food, the bear is on the brink of extinction. They mainly feed on roots, berries and sometimes rodents, but refuse to eat human-made substitute-plants.
The government and non-governmental organizations have taken multiple measures to protect Mazaalai, one of the world's most endangered species. In 2014, the government adopted a national program called Mazaalai to save the Gobi bears.
Under the program, the government places 20 tons of dietary supplements for the bears in 27 feeding stations in the Gobi Desert every year.