Podcast: Story in the Story (8/8/2018 Wed.)
People's Daily app
1533673647000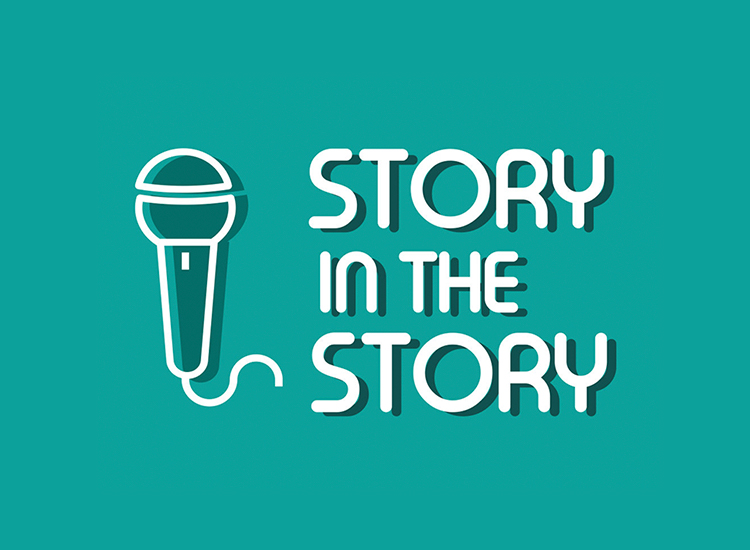 From the People's Daily app.
This is Story in the Story.

In recent years, China has become a hot pick for overseas students. As more Chinese students choose to study abroad, China also attracts more foreign students to study in China.
According to China's Ministry of Education, 490,000 foreign students study in China's higher education institutes. The number increased over 10 percent each year for the past two years. Right now, China has become the biggest study destination in Asia for foreign students.
Because of China's rising national strength, higher education institutes in China are commonly filled with outstanding faculties and most advanced research equipment. China also has scholarships set up for foreign students.
Back in September 2010, China's Ministry of Education released a plan aiming at transforming the country from sending out scholars to attracting overseas students.
According to MOE's statistics, foreign students from over 204 countries study in 935 universities across China. Among these foreign students, the majority of them came from Korea, the US, Russia, Japan, India, and Pakistan. There are almost 320,000 foreign students that come from Belt and Road Initiative (BRI) countries, accounting for nearly 65 percent of the total students.
Last month, 99 international students from countries involved in the Belt and Road Initiative graduated from China University of Geosciences, Wuhan in Hubei Province.
These international students were the first graduates since CUG established the Silk Road Institute of the International Education College in 2015. With subjects including geology, minerals, energy, environment, and space science, CUG built a platform for high-end education training and an interconnectivity platform to cultivate talent pools.
Today's Story in the Story will look at the progress China made in attracting foreign students and the better-enhanced standards on accepting students from overseas.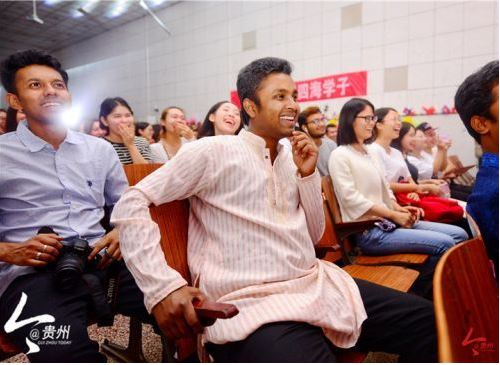 Foreign graduates share joy and laughter during the graduation ceremony at Guizhou Minzu University on June 20, 2018. (Photo: www.todayguizhou.com)
As China looks to enhance its reputation as a world-class center for higher learning, education chiefs are putting the final touches on the nation's first quality standards for university programs aimed at international students.
The standards will set basic requirements for institutions looking to enroll overseas students as well as for the people hoping to study there, according to a statement from the Ministry of Education.
Last year, the ministry issued guidelines that required universities to establish enrollment criteria and arrange courses for foreign students based on their own conditions, but there were no national standards.
The new standards, expected before the end of the year, will provide guidance and norms for government management, school administration and social evaluation, according to the ministry.
It added that third-party organizations will also be invited to participate in the evaluation of universities' enrollment, training and management of overseas students.
In September and March, ministry supervisors looked at the enrollment and management problems of some universities and colleges, and those with problems were ordered to make prompt corrections, the ministry said.
In 2014, China overtook France to become the third most popular destination for overseas students, behind the United States and the United Kingdom. More than 489,000 international students from 204 countries and regions were studying at 935 universities in China in 2017, up by more than 10 percent from a year earlier, according to the ministry.
The nation is on course to meet its target of hosting 500,000 international students by 2020-a figure that, based on current numbers, would see it overtake the UK.
Overseas students generate 20.3 billion pounds ($26.6 billion) for the UK, according to the Higher Education Policy Institute, a UK think tank. China, however, still generates more international students than it takes in and hopes to balance its books.
Saman Pouyanmehr, an Iranian senior student at the University of International Business and Economics in Beijing, said international students have also contributed a lot to the income of Chinese universities, as they generally pay full tuition and often pay three times what Chinese students pay.
Chu Zhaohui, a senior researcher at the National Institute of Education Sciences under the Ministry of Education, said in an effort to appear more international, many Chinese colleges and universities have indiscriminately expanded the number of foreign students, with inadequate attention paid to their credentials.
A small number of colleges and universities, solely focused on economic benefit, have lowered their recruitment thresholds by accepting a secondary-school graduation certificate as the only qualification, instead of entrance exams and language qualifications required by most universities in the US or UK, Chu said.
That has caused the quality of the student body to fall short of the criteria and affected the reputation of China's higher education, he said.
The quality of teaching at some colleges and universities is low due to shortages of teachers capable of delivering courses in English, he added.
To address the shortage, the ministry opened two training centers and has trained almost 1,000 people who can teach courses in English since 2012.
Madeleine Leewellyn, an Indonesian student at UIBE, said the standards will help Chinese universities do a better job selecting students and help guarantee international students receive a high-quality education.
(Produced by Nancy Yan Xu, Terry Guanlin Li, Raymond Mendoza, and Lance Crayon. Music by: bensound.com. Text from China Daily and People's Daily.)