Chinese machinery manufacturer delivers mining equipment to South Africa
NANJING, Sept. 4 (Xinhua) -- A leading Chinese machinery manufacturer has delivered six pieces of mining equipment to South Africa, the company said Tuesday.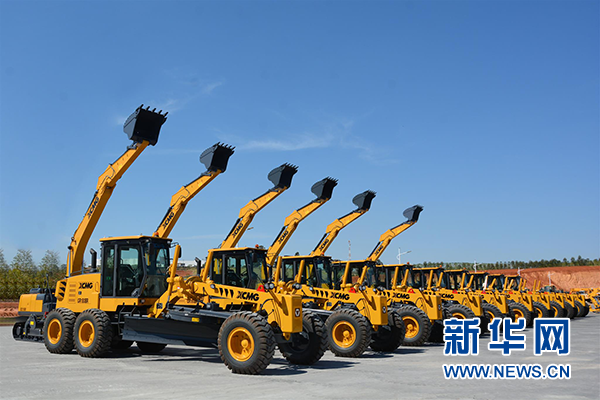 File photos: Xinhua
According to Xuzhou Construction Machine Group (XCMG), the order included three XDA40 mining winches, one XE470D excavator, one GR2405 mining grader and one LW1200KN, the largest-tonnage loader model in China.
"Deliveries such as this to South Africa, a high-end market on the continent, demonstrate the appeal and value of XCMG's equipment," said Liu Jiansen, general manager of XCMG Import and Export Company.
Driven by new opportunities across Africa, many of which come as part of China's Belt and Road Initiative, XCMG has developed an extensive local sales and service network that covers 16 countries across Africa, including a new direct regional spare parts center in Kenya to serve business in East Africa, Liu said.
XCMG is a multi-national heavy machinery manufacturing company with headquarters in the city of Xuzhou, eastern China's Jiangsu Province. The company exports to more than 182 countries and regions around the world.