China-Africa in numbers: Direct investment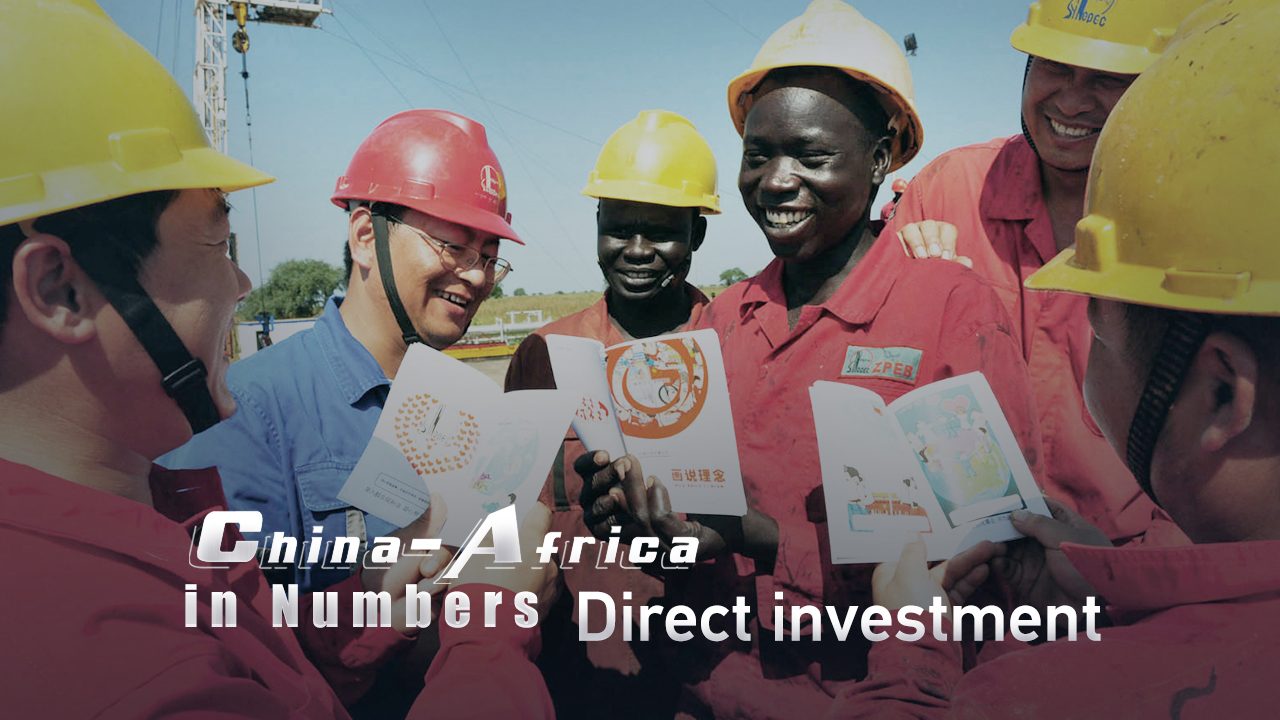 (Photo: CGTN)
Jushi Egypt is a subsidiary of leading global fiberglass company China Jushi. It produces around 200,000 tons of fiberglass every year, making Egypt the world's third largest fiberglass producer after the United States and China.
"The fiberglass company has nearly 2,000 employees, mostly locals, and over 70 percent are in management positions," Wu Ping, Jushi Egypt's general manager, told CGTN.
Jushi Egypt is among the 68 tenant companies operating inside China's TEDA Cooperation Zone, one of the largest industrial developers of the Suez Canal Economic Zone.
The zone has so far helped create more than 3,000 jobs for locals. As the business expands, this number is projected to rise to 40,000. It has also contributed nearly 60 million US dollars to local tax revenues.
Over the past decade China has become an important investor in Africa, with a total investment of more than 100 billion US dollars, ranging from infrastructure, mining, telecommunications to agriculture and manufacturing.
2008 was the first year Chinese Foreign Direct Investment (FDI) flows to Africa exceeded those from the US.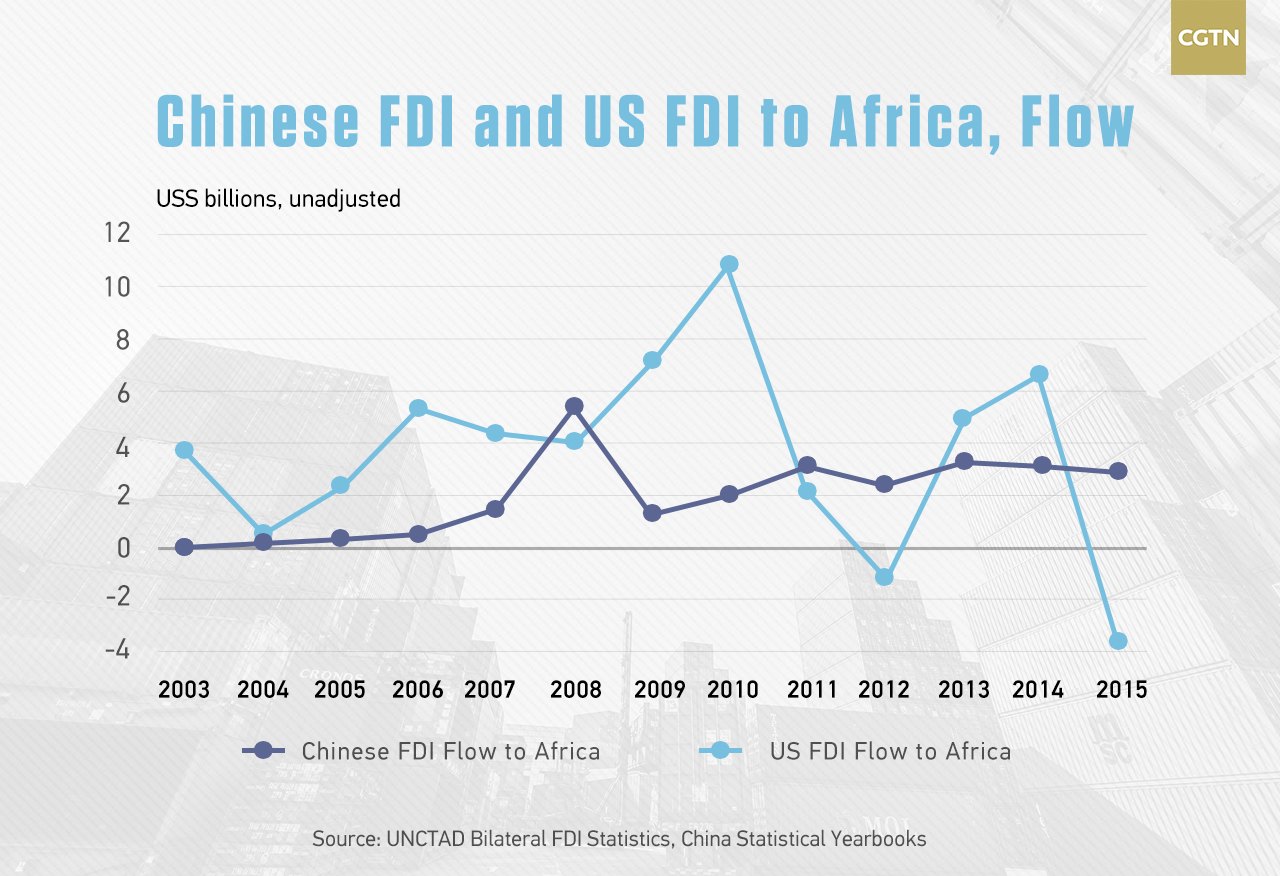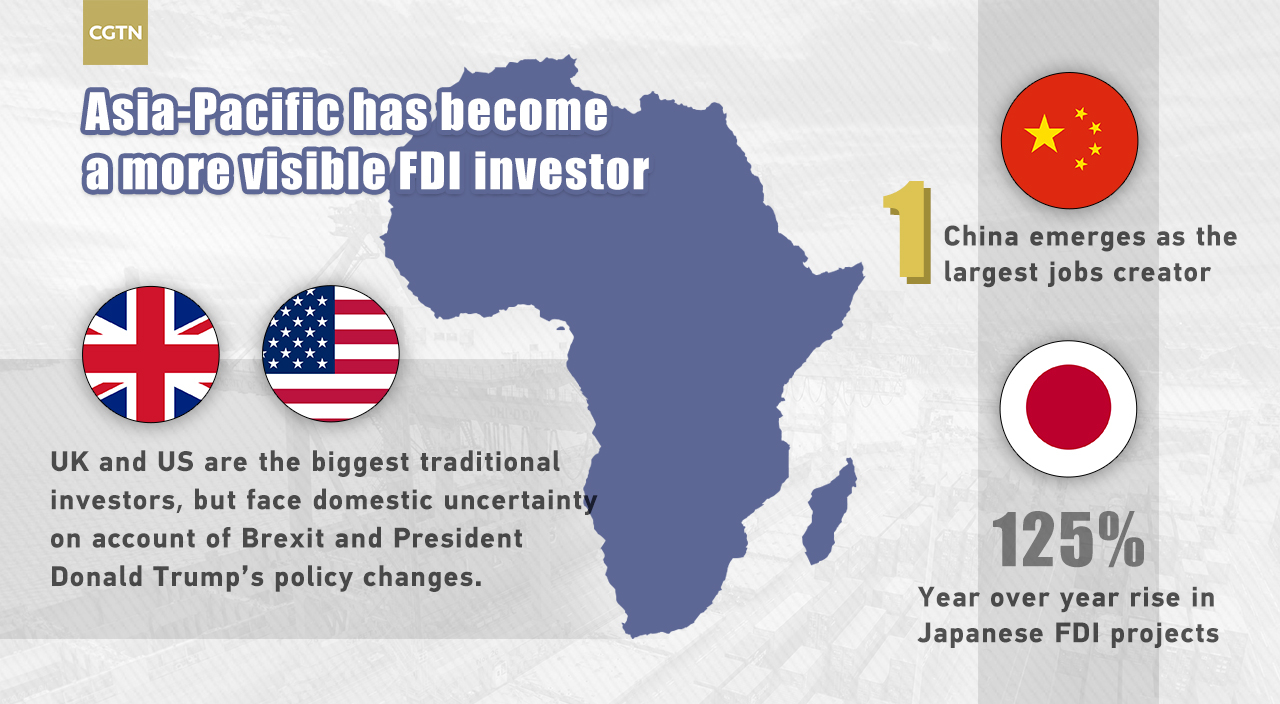 According to China's Ministry of Commerce, some 3,100 Chinese enterprises have invested in Africa, working on projects in areas as diverse as transport, electricity, schools and hospitals.
In 2016, jobs created from Chinese FDI projects hit an all-time high, more than three times the number of jobs created by the next biggest investor, the United States.
Infrastructure construction has been one of the priorities in China-Africa cooperation under the Belt and Road Initiative, which involves more than 20 African countries and covers fields such as railways, highways, ports and power generation. Last year, a 480-kilometer China-funded railway opened to connect Nairobi and Mombasa, reducing traveling time between Kenya's two biggest cities by half and creating 46,000 jobs.
"Industrialization is the prerequisite and key point for African countries to create jobs, reduce poverty and improve livelihoods, and then achieve inclusive and sustainable development," Jiang Zengwei, head of China Council for the Promotion of International Trade, said last Friday at a press briefing, adding that Chinese investment will help the continent to upgrade its industry and bolster endogenous growth capacity.