The Heat: Welcome to the innovative China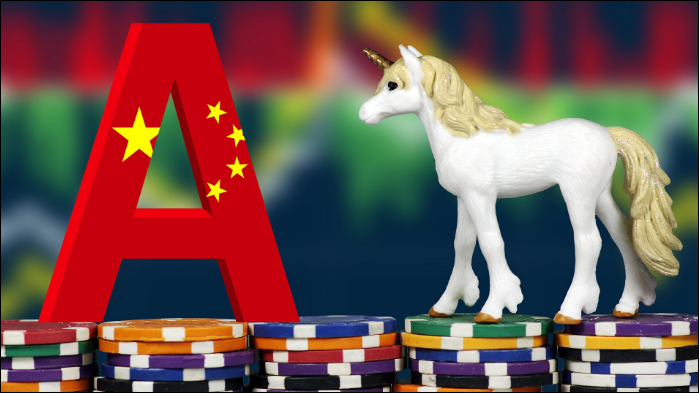 (Photo: CGTN)
China is famous for being the world's factory, making up more than one-quarter of the global manufacturing market by value. However, criticisms of China's copycat problem abound in Western countries.
In recent years, the perception of China is switching from "made in China" to "created in China" at a noticeable speed.
According to Deloitte and China Venture, China's total number of unicorns, which means startups valued more than 1 billion US dollars, has mounted up to 38.9 percent of the global pie, with the US being just 3.2 percent higher.
"The idea that China likes to clone is outdated," said Cyriac Roeding, an entrepreneur, and president at Roeding Ventures.
"There are several reasons for this energetic innovation system," said Rui Ma, an adviser, and contributor at pandaily.com. "The main four factors are talents, capital, government support, and huge market potential."
As an innovator, Roeding expressed his favor of China as being the ideal starting point for innovative ideas. Market size is the born advantage. According to his research, 700 million people within the 1.4 billion population carry smartphones, which is three times more than the US market.
Moreover, the adoption rate in China is way faster than the US.
"In the US you need five to seven years to build up a suitable amount of dataset to analyze and predict market patterns," he said in an interview. "But the time will shrink to something between three and five because you have a higher consumer adoption rate."
On the other hand, the Chinese market is so big that many domestically dominant companies hesitate or simply don't have the motivation to join the global market.
"Being the best in the Chinese market needs tremendous efforts, but going international requires yet another level of energy," said Roeding. "China's companies can be so big that they end up not going international."
David Li, executive director of the Shenzhen Open Innovation Lab, pointed out a distinct difference in innovation ecosystems in the two countries. In Silicon Valley, money favors big names, but the dynamics in the innovation hubs in China are more tolerant.
"Apart from those known unicorns, many small to middle (medium) size(d) startups are realizing fantastic ideas and getting investments," he said.
What's more interesting, according to Rui Ma, is that the dominant tech giants, or the so-called BAT, made up more than 50 percent of the total startup investments.
Given this large amount of capital and the rapid innovation nature of the Internet industry, expectations of profiting are urgent. David cited a recent three-year guideline given by major investment companies as proof.
"The report seems to be predicting where the money should go, like healthcare and financial technology," he said. "But the hidden question is always this: when and how can you make a profit?"
That urgent request for cash returns cultivates the pragmatic startup culture in China, as different from the research-centric culture in the US, especially in emerging fields like artificial intelligence (AI).
"The future of AI is where the research is," said Roeding. "However, I will also venture to say that in the next 10 years, the only competitor of the US in the AI industry is China."
There are also information security concerns about China's electronic products. Heads of the FBI, CIA and NSA warned American citizens not to use Huawei smartphones during hearings in February this year.
"It's natural that the US officials will be suspicious about China's AI technology because the competition between the two countries is serious," said Roeding. "It shows exactly how strong China has become."
It's not the first time that the US cast doubt on foreign technology. In the 1990s, when Japan developed its high tech at a stunning speed, the US imposed a variety of economic and technology sanctions on it, similar to what it is doing to China today.
However, a possible solution to the tech barrier may be outside the fields of technology. David pointed out another major field where China and the US are deeply interdependent: infrastructure.
As a major exporter of infrastructure, China's state-owned enterprises are building the subway system in Chicago and bus transportation facilities in Los Angeles. Together with the Belt and Road Initiative, China may finally earn the negotiating power and lift Huawei over the US entry barrier.
After all, an open market which allows free flows of capital and technology communication will always be a better strategy for both sides.
The Heat with Anand Naidoo is a 30-minute political talk show on CGTN. It airs weekdays at 7:00 a.m. BJT and 7:00 p.m. Eastern in the United States.