Journey to the top: Team China dominates Winter Paralympics
Global Times
1647221501000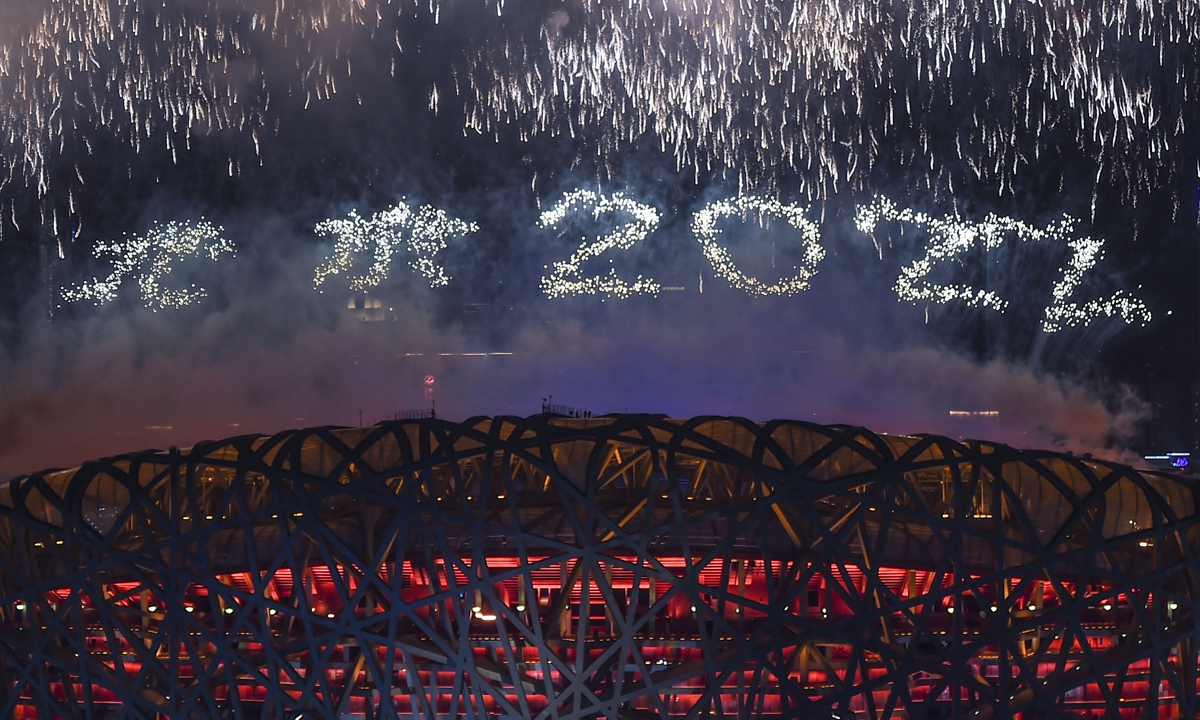 Photo: Xinhua
With Beijing 2022 fever yet to recede, the success of the Winter Paralympic Games is becoming more evident, as Team China saw an all-round breakthrough in both the medal tally and the athletes themselves, with more records set over the past week.
On Sunday, the closing ceremony for the Games marked the end of the month-long Beijing Winter Olympic and Paralympic Games in the dual-Olympic city. It was the sixth time Team China had made an appearance in the Winter Paralympic Games, this time sending its largest delegation with 217 members, and topping the medal list after winning a historic 18 golds.
On March 5, the first competition day of the Paralympics, China's para skier Zhu Daqing came in second at the National Alpine Skiing Center in Yanqing district in Beijing, claiming the first medal for Team China, after which medal wins began to come in one after another.
Following a first at the Beijing Winter Paralympic Games, the next day saw gold medals in the women's and men's Alpine ski events bagged by Zhang Mengqiu and Liang Jingyi respectively. It was a fresh breakthrough, as China had never won a snow sports gold in the Winter Paralympics.
The Beijing Winter Paralympic Games has seen China claim 18 golds, 20 silvers and 23 bronzes for a total of 61 medals.
Before 2022, the best result the team had ever achieved was the gold by China's wheelchair curling team four years ago in Pyeongchang.
It was Team China's first success at the Winter Paralympic Games, with China's wheelchair curling team beating three-time gold medalist Norway.
The memorable success came after Team China had participated in the Winter Paralympics in 2002, 2006, 2010 and 2014.
The 2002 Winter Paralympics at Salt Lake City in the US marked China's debut in the Games, when the Chinese team only had four members who competed in two major events - Alpine skiing and cross country skiing. Visually impaired athlete Han Lixia made it into the top 10 of the 10-kilometer cross-country skiing competition, finishing sixth.
In the 2006 Turin and 2010 Vancouver Winter Paralympic Games, China sent eight and seven athletes to the Games, respectively, accumulating even more experience during the two Paralympic cycles. In 2010, China's Peng Yuanyuan came in fifth in the cross-country skiing final, Team China's best at that time.
Team China's Paralympics record continued to improve at the Sochi Winter Paralympics in 2014. China's wheelchair curling team showed its prominence at the Games by finishing fourth in the final, improving China's Paralympic record.