The China World Summit Wing in Beijing hosted the Brand Power Project by China Media Group on Aug 28. (Photo provided to chinadaily.com.cn)
In order to encourage the high-quality development of China's economy, China Media Group launched the Brand Power Project with a number of Chinese ministries and local governments on Aug 28.
Through the Brand Power Project, China Media Group will help foster a number of national brands to participate in global economic and cultural exchanges through its multimedia outlet.
A number of influential and well-known figures attended the event, including Shen Haixiong, president of China Media Group, Yin Yanlin, deputy head of the Office of the Central Committee of Finance and Economics, Wei Shanzhong, vice-minister of the Ministry of Water Resources, Sun Meijun, deputy director of the State Administration for Market Regulation as well as several representatives from well-known companies, including Moutai, Alibaba, Baidu and Midea.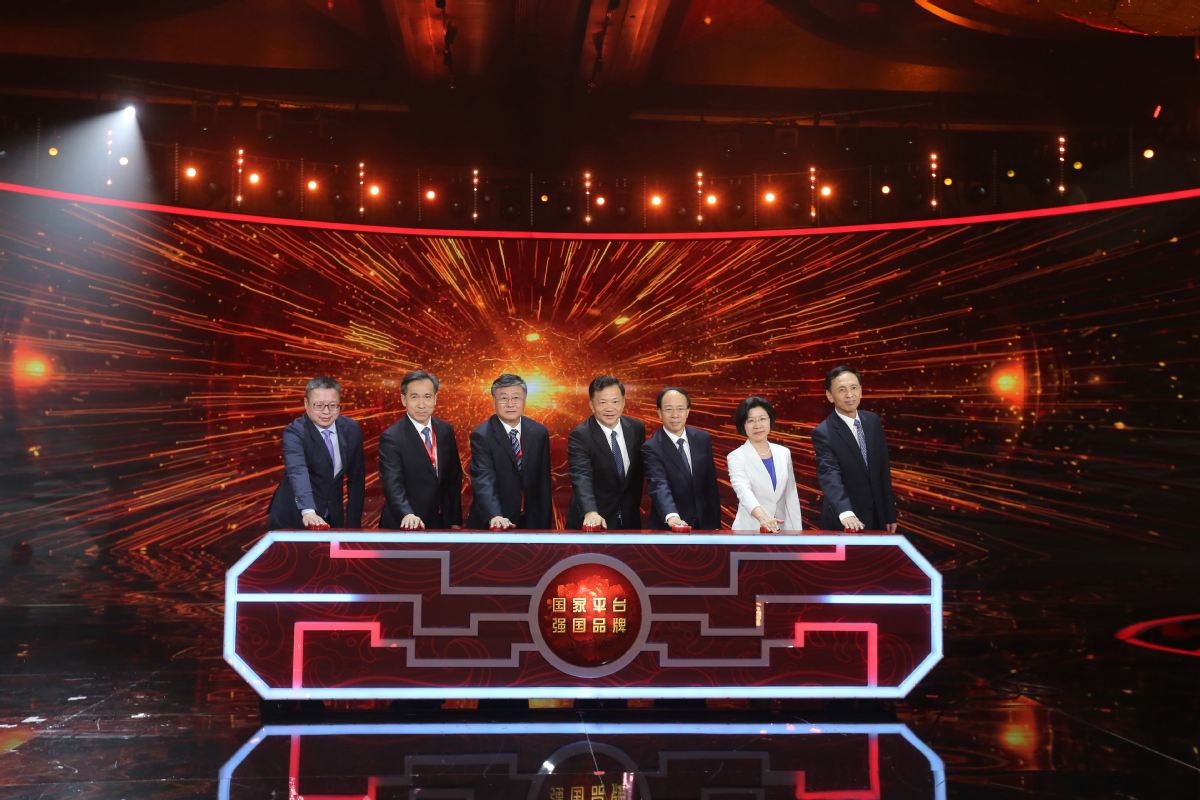 Guests invited to the stage to officially open the Brand Power Project. (Photo provided to chinadaily.com.cn)
Shen said that brand power is an important strategy for high-quality development in the new era, adding that as the one of the most powerful communicators in China, China Media Group will seek to promote the strategy by telling the story of Chinese brands, spreading Chinese brand culture and helping build an image for national brands.