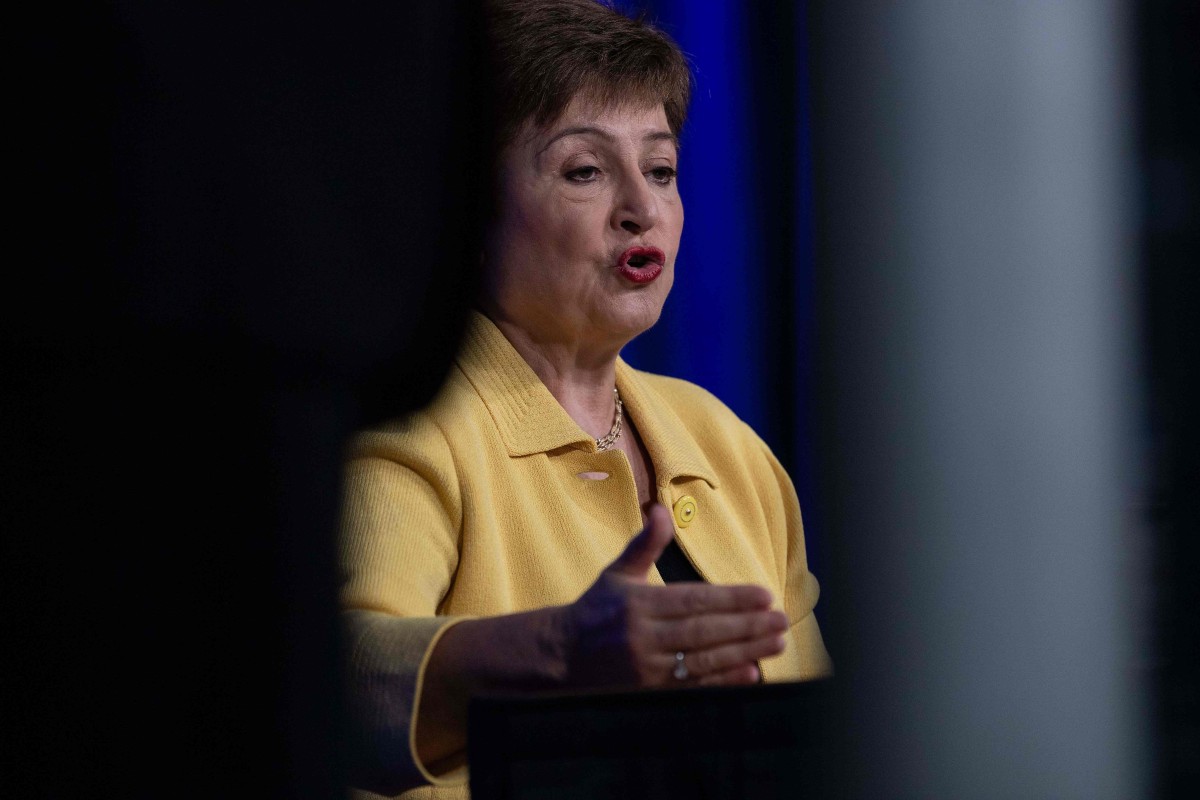 IMF Managing Director Kristalina Georgieva. (Photo: AFP)

Washington (People's Daily) - International Monetary Fund (IMF) Managing Director Kristalina Georgieva said China suffered from the coronavirus (COVID-19) before other countries and has since returned to work and production. As the country transitions from crisis to recovery, it is also offering its expertise to the world on how to stop the spread of COVID-19.
During a virtual press conference on Friday, People's Daily asked Georgieva how she viewed China's role in stabilizing the global economy.
The IMF director said China is a vital source for health supplies and medical experience which they are sharing with the world.
"Of course, China is doing better in 2020, it's very important for China. It's also very important to the rest of the world given China's share in the world economy," Georgieva said.
For the world economic outlook, Georgieva said the IMF had reassessed growth prospects for this year and 202, and it was clear that it was headed for a recession as bad or worse than 2009.
For 2021, the world economy would be expected to recover, but only if COVID-19 is contained worldwide and liquidity issues to do not become solvency problems.
Georgieva said many countries had already made far-reaching steps to address the health crisis and mitigate its economic impact.
"It is important for those ahead in taking action to share their experience with those still behind.," she noted.
IMF launched a policy action tracker for 186 countries to help everyone see who is doing what. "We will be updating this information regularly and will provide country-specific analysis in line with our surveillance mandate," she said.
Some 80 countries have submitted requests to receive IMF emergency financing, and more are expected.
With emerging markets amid the COVID-19 pandemic, economic shutdowns, capital outflows, and commodity exporters could experience price shocks. The IMF expects emerging markets to experience a contraction as necessary virus containment measures take their toll and are shocked by reduced global demand for exports.
So, with the next steps, "it's all hands on deck at the IMF and working very hard to strengthen our crisis response capacity as much as possible." Georgieva said.