US tax liabilities for crypto currencies in 2017 seen at $25 billion, to pressure bitcoin: Fundstrat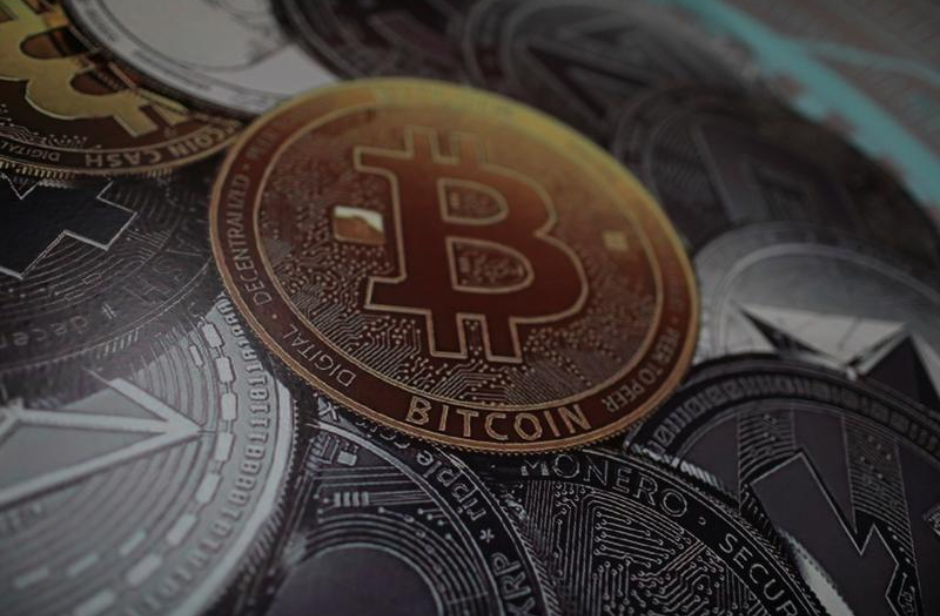 A bitcoin logo is seen at a facility of the Youth and Sports Ministry in Caracas, Venezuela February 23, 2018.(Photo: Reuters)
Soaring crypto-currency prices last year are estimated to result in US tax liabilities of $25 billion, adding further selling pressure to these assets in the short term, according to a research note by Fundstrat Global Advisers on Thursday.
This could mean a massive outflow from crypto currencies to the dollar by April 15, the deadline for filing taxes this year, the firm said.
"We believe selling pressures (in crypto) have been amplified by capital gains tax-related selling this year," said Thomas Lee, Fundstrat's co-founder and head of research. Lee was formerly JP Morgan's chief equity strategist from 2007 to 2014.
Still, Fundstrat believes the outlook for bitcoin should improve after the April 15 tax deadline. It reiterated its mid-year target of $20,000 and year-end forecast of $25,000.
Bitcoin in 2018 has lost more than 50 percent of its value, with other crypto currencies such as ether and ripple also hurt by intense regulatory scrutiny around the world.
Bitcoin last traded down nearly 2 percent at $6,673.53 on the Bitstamp platform. In December last year, bitcoin hit a record just shy of $20,000.
Virtual currencies led by bitcoin grew $590 billion in 2017 in terms of market value, compared with an $11 billion increase in 2016, Fundstrat said, estimating that 30 percent of crypto holders are in the United States.
The $25-billion tax liability accounts for 20 percent of the expected total tax payments for capital gains of around $168 billion in 2017, the research firm said. The projected tax liability is based on taxable gains for crypto of $92 billion, it added.
Fundstrat also said crypto exchanges posted record profit in November and December and are expected to have huge tax liabilities, which should add to further selling in crypto-currencies. Many of the exchanges have net income exceeding $1 billion in 2017 and keep their working capital in bitcoin and ether, the research firm added.
To meet these tax liabilities, exchanges need to sell bitcoin and ether.