Missing Apple iPhone-12 dodges a tricky timing
Global Times
1600261465000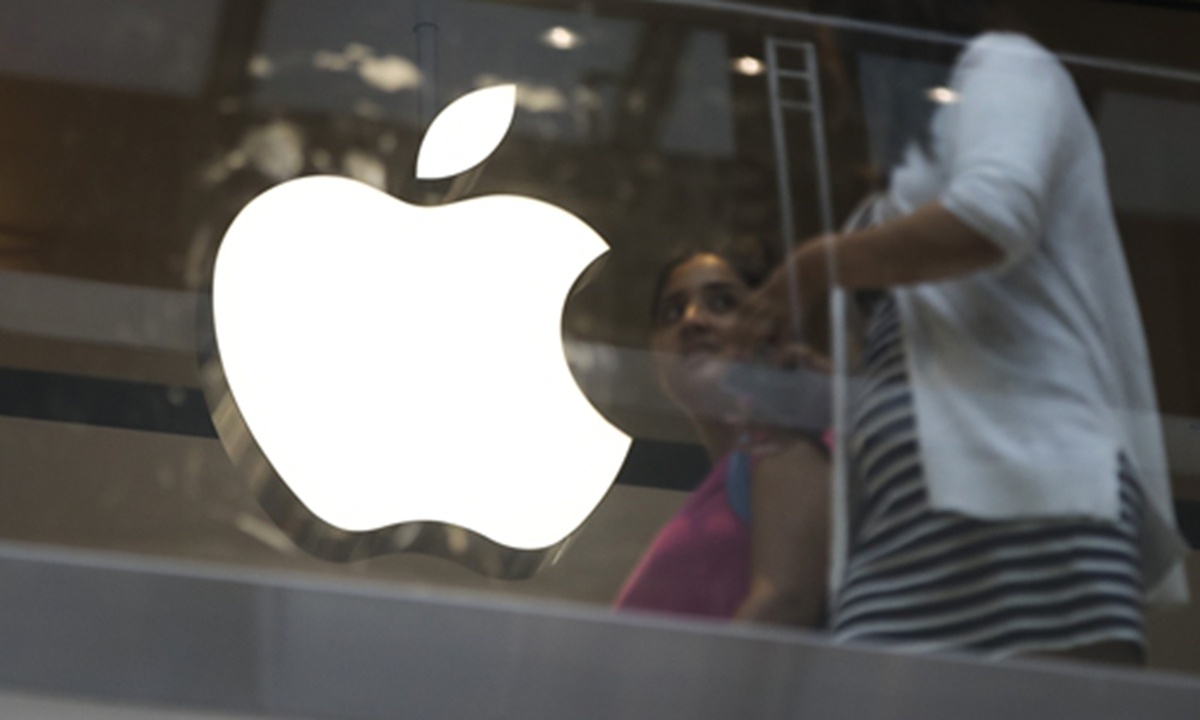 (Photo: Xinhua)
The long-anticipated new iPhone-12 was missing on Apple's Times Flies launch event on Tuesday.
With various media reports predicting the existence of the new iPhone brand - probably iPhone 12 based on Apple's naming conventions - industry observers believe that the delayed announcement may be due to some supply issues, as well as the impact from the coronavirus pandemic.
Missing from the iconic September release window may be a disappointment for those consumers expecting iPhone 12, but looking on the bright side, Apple may just have dodged a political maelstrom involving US government's crackdown on Chinese tech giant Huawei Technologies.
It is also on Tuesday that US sanctions banning Huawei's access to chip supplies produced with US technology came into effect.
As the Chinese tech firm's future production of high-end 5G mobile phones is expected to suffer a heavy blow, it has become a market speculation as to who will fill the future market void. At such a delicate time, Apple's delay in releasing iPhone 12, for whatever reason, has at least prevented Chinese consumers from drawing an immediate and direct connection between the launch of its 5G iPhones and the US government's suppression of Huawei.
If Apple announced a 5G iPhone 12 on the same day when Huawei was cut off chip supplies, it could probably trigger an unpleasant perception in the Chinese market that the US tech company would take advantage of its government's coercive policy and boost Apple's Chinese market share.
It is true that Apple's fall launch event has been long scheduled, but even in the most objective eye, the timing seems still tricky enough for the Chinese market that is still of great importance to the US company.
The impression that Apple may benefit from Huawei's distress could stir up mixed feelings among Chinese consumers toward new iPhones.
It should be acknowledged that Apple itself hasn't done anything wrong no matter when the new iPhone launch occurs. When Washington's politicians roil the market recklessly, economic repercussions will come sooner or later, and American businesses will likely suffer the collateral loss.
Against the backdrop of the deteriorating US-China relations, there has been an unprecedented drop in the preference for US brands among vast Chinese consumers, according to a recent Global Times survey. Moreover, some US government policies deliberately targeting Chinese companies have aroused antipathy in the Chinese market. Many iPhone users are now considering ditching iPhones after the White House's executive order banning WeChat from late this month.
Therefore, the delayed iPhone 12 at this juncture may be a blessing for Apple's business operation in China. Of course, with the successive launch of 5G mobile phones by other mainstream smartphone manufacturers, discussions over who will grab Huawei's market position will continue.