Shanghai stock market climbs above 3,600 to five-year high on Tuesday as investors maintain bullish sentiment
Global Times
1610440897000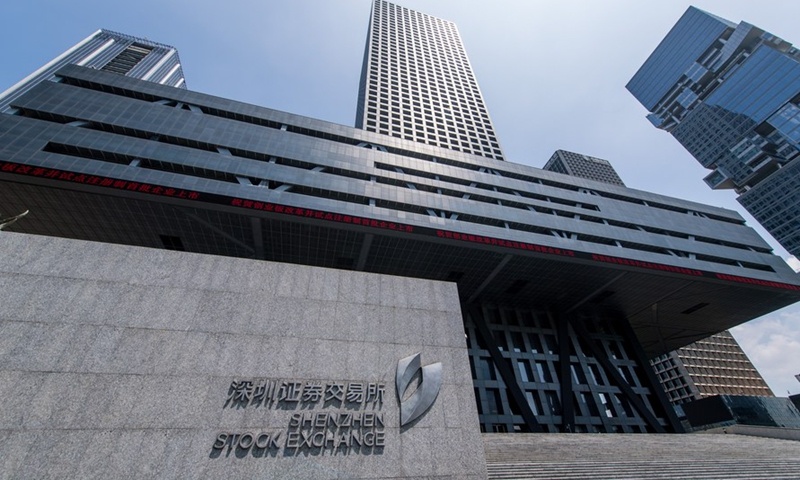 Chinese mainland stocks surged on Tuesday after some volatility in the morning trading session, with the Shanghai market climbing above 3,600 points, first time since December 2015, and tech-heavy ChiNext board rallying by nearly 3 percent at the end of the trading session.
The three main boards--Shanghai, Shenzhen, ChiNext all opened lower. The Shanghai Composite Index edged down by 0.38 percent at opening time, but bounced into the green shortly afterwards. By the close of the trading session, the Shanghai market rose by 2.18 percent to 3,608.34 points. The Shenzhen market also rose by 2.28 percent to 15,460.03 points.
The ChiNext board once plunged by more than one percent at around 9:45 am rallied quickly. The board ended with a 2.83 percent rise to stand at 3,180.35 points.
The mainland boards had corrected to some extent following a week of strong gains at the beginning of the new year. The Shanghai market edged down by 1.08 percent on Monday, while the Shenzhen Component Index lowered by 0.22 percent.
Yang Delong, chief economist at Shenzhen-based First Seafront Fund Management Co, said that investors had concerns that the market had surged too much over recent days, and would experience some degree of correction or fluctuation, but the trend of a long-term bull market, which would likely last for about 10 years, would not change.
In particular, military shares showed a strong trend of rising. On Tuesday, the stock rise was led by shares related to waterproof materials, missiles and aerospace. Aerospace companies like China Aerospace Times Electronics Co and Aerosun Corp saw their share prices touch the trading ceiling of 10 percent. The shares of Chinese rocket firm Zhongtian Rocket also surged to trading limit.