Chinese server ranks 3rd in the world
People's Daily app
1512565029000
A global market research report has ranked Chinese server manufacturer Inspur (Langchao) among the world's top three for the third quarter of 2017.

Inspur Logo. (File photo)
Gartner's report said the top two are Dell and HPE. Inspur had a revenue of $1.08 billion, an increase of 120.4 percent. The company has led the world for the past 14 quarters in terms of global growth.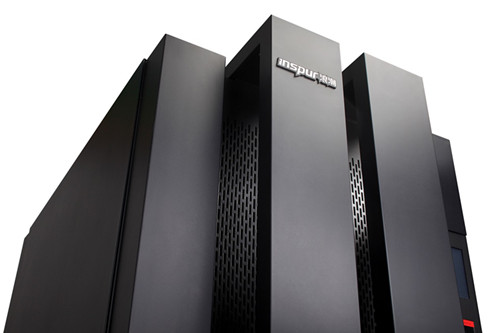 High-end server independently researched and developed by Inspur. (Photo: Inspur.com)
Vendor revenue and shipment of global server manufacturers for 3Q 2017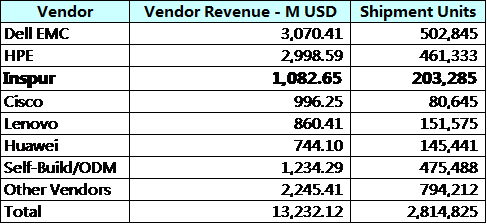 Source:Gartner

Internet operators, including Baidu, Tencent, Alibaba and Google, contributed to the growth in the global server market. In the first half of the year, Inspur saw a growth in revenue of 630 percent in North America after using the new JDM model. This is based on a combination of the product chain of the company and clients, providing customized services for exploitation, production, and supply to operations and maintenance, which is approved by global customers.
According to Gartner's report, the main markets of servers are in the US, Asia-Pacific (mainly in China) and Western Europe, which comprise 85.6%. China owns two places in the top five server enterprises and 70 percent of the servers in China are made by Chinese companies.
(Compiled by Chi Jingyi)