China ensures coal supply for power generation, residential heating
Global Times
1637054523000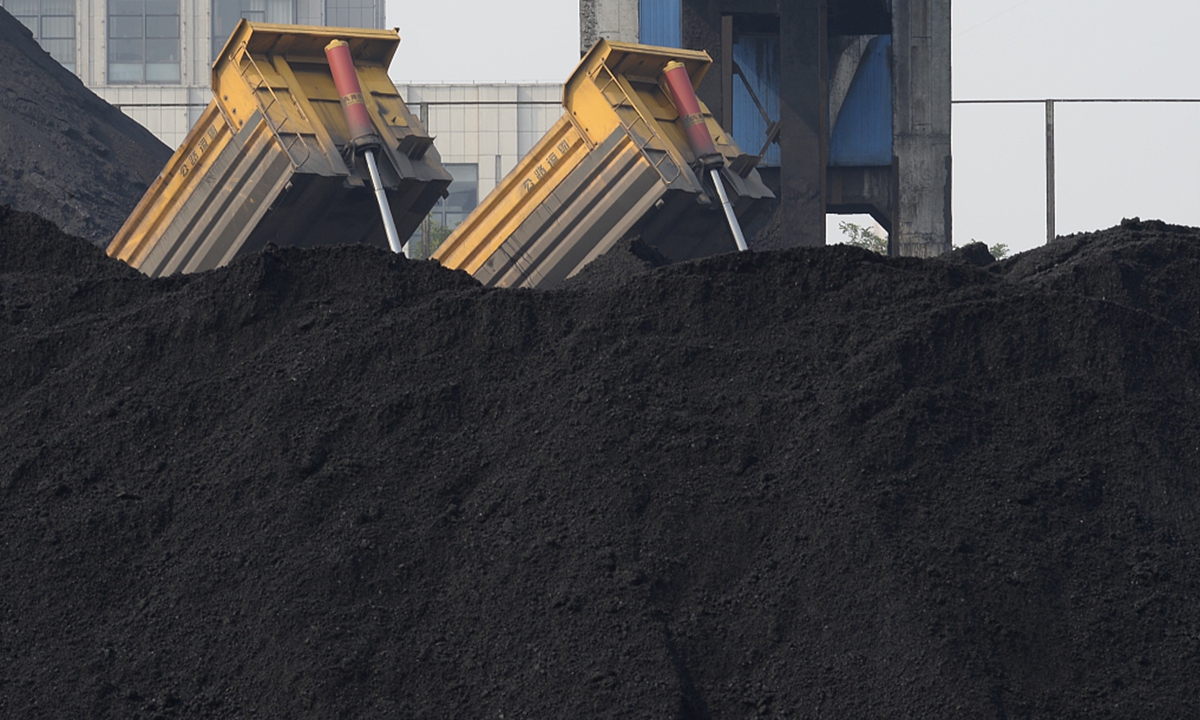 China's top economic planner said on Tuesday that relevant government departments will implement measures to fully ensure the supply of natural gas and coal for residential areas throughout the winter season.
Domestic demand and supply of natural gas for this coming winter is tightly balanced, as some northern regions in the country turned on mass residential heating earlier after encountering rapid temperature drops, while the domestic daily supply of natural gas has exceeded one billion cubic meters since November 7, equating to 100 million cubic meters -- more than the storage of the same period in 2020, Meng Wei, a spokesperson from the National Development and Reform Commission (NDRC), said at a press briefing on Tuesday.
Meng stressed that relevant government departments have implemented measures to ensure stable and orderly supply of natural gas, such as utilizing the gas from major pipelines, as supply is hampered by tight global and soaring prices.
Moving forward, the NDRC will strictly ensure the implementation of gas contracts, stabilizing gas prices for residential use via increasing production capacity in the country.
Meanwhile, in response to media questions over domestic coal supply and price control, Meng emphasized that the NDRC has taken actions to curb surging prices of coal, which is trending lower.
Domestic coal production in October reached 360 million tons, a year-on-year increase of 4 percent with the production continuing to increase in November, while coal reserve at power plants is increasing, said Meng.
The NDRC will continue working on increasing the country's coal production capacity, strengthening supervisions on the implementation of medium- and long-term contracts and enhancing transport coordination to ensure more efficient delivery of coal.