Venezuela inflation reaches quadruple digits, hitting 1,369 percent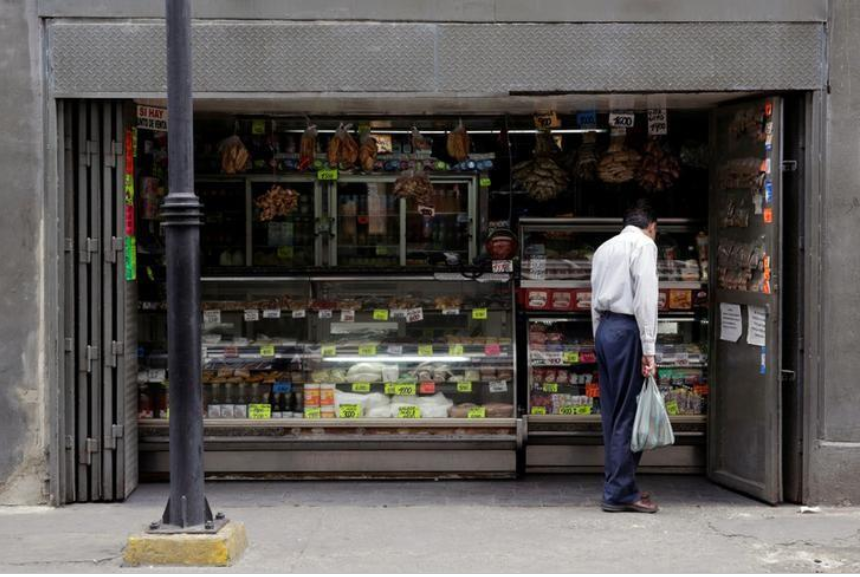 A man looks at prices in a grocery store in downtown Caracas, Venezuela March 10, 2017. Photo: REUTERS/Marco Bello
Crisis-stricken Venezuela's inflation rate reached quadruple digits for the first time, according to figures released by the opposition-led Congress, which show consumer prices rising by 1,369 percent between January and November.
The legislature, which this year began publishing its own inflation figures after the government stopped releasing them, said prices rose by 56.7 percent in November and estimated that 2017 inflation would top 2,000 percent.
The OPEC member country's once-thriving socialist economy has collapsed since the 2014 fall of oil prices, leaving millions unable to find basic food or medicine. President Nicolas Maduro blames the situation on an opposition-led "economic war."
"More hunger and misery is on the way for our already beaten-down population," said opposition deputy Angel Alvarado, who presented the report.
Economists generally say that a country is in hyperinflation when the monthly rate tops 50 percent for three months or annual rates remain above three digits for three years.
The central bank reported inflation of 180 percent and 240 percent in 2015 and 2016, which had been the highest on record. It has since then stopped providing figures.
The Central Bank did not immediately respond to a request for comment.
Maduro says business leaders are arbitrarily inflating prices to destabilize his government. Critics say an unchecked expansion of the money supply has debased the bolivar currency.
Monetary liquidity grew 14 percent in a single week of November, according to official data, its steepest rise since the central bank began keeping records in 1940.