Industrial internet key for China's high-quality economic growth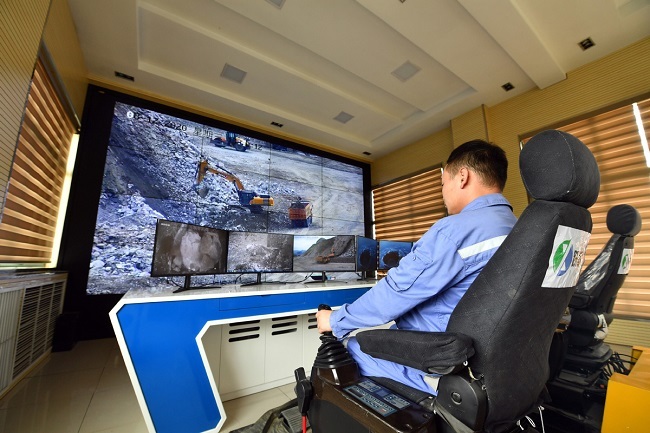 A worker operates an unmanned excavator by remote control at Sandaozhuang Mine of China Molybdenum Co Ltd in Luanchuan county, Central China's Henan province, Aug 12, 2020. (Photo: Xinhua)
The industrial internet has become an important driving force for high-quality growth in China's economy, the People's Daily reported on Thursday.
According to a new report from the China Academy of Industrial Internet, the added value of the country's industrial internet industry will reach 3.78 trillion yuan this year. In 2019, the figure hit 3.41 trillion yuan, with a nominal growth of 22.14 percent, accounting for 3.44 percent of the country's GDP.
As the industrial internet is integrated with the real economy in some areas including manufacturing, energy, transportation, construction and agriculture, it sparks a new kind of kinetic energy in the real economy, and speeds up the digital transformation in all industries, said the China Academy of Industrial Internet.
The proportion of the added value of the industrial internet industry to the GDP has seen an increase year after year, reaching 2.83 percent in 2017, 3.04 percent in 2018, and 3.44 percent in 2019. Moreover, the industrial internet respectively contributed 5.03 percent and 8.70 percent to the country's economic growth in 2018 and 2019.
The industrial internet has also promoted employment in China. In 2019, the number of people working at the industrial internet industry hit 26.8 million, a rise of 13.19 percent from a year earlier and accounting for 3.46 percent of the total employment. The number of people working in the industry will reach 28.11 million this year, up 4.9 percent year-on-year, with an expected 1.31 million newly created jobs.