Kenya shilling slides against dollar amid low trading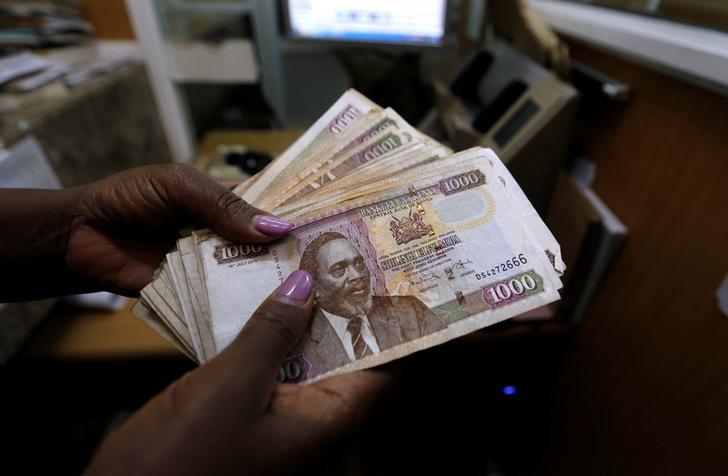 Photo: Reuters
The Kenyan shilling ended the week lower against the US dollar on Friday as it crossed down to the 103.20 level with currency traders recording low trade.

The shilling traded at an average of 103.20 to the greenback down from 103.15 on Thursday, a continuation of a downward trend from previous day and Wednesday.
The Central Bank of Kenya, however, placed the shilling in the trading at 103.22 to the dollar, a 0.05 percent decline from Thursday's level of 103.16.
Commercial banks in the East African nation, on the other hand, quoted the currency at between 103.05 and 103.15, a level it closed on Thursday.
Forex traders in the financial institutions observed that currency trading had declined, with demand for dollars especially from oil importers slowing down ahead of Christmas holiday.
Against the British pound, the shilling weakened by 0.63 percent to close at 138.55 from 137.89, ending a strengthening spree recorded in the last three day.
Analysts, however, noted the shilling would remain stable in the short-term as dollar inflows rise albeit slowly at the debt market.
Banks have in the last weeks been cutting down on their dollar reserves following the conclusion of the elections boosting supply of the currency in the market.