Huawei to launch first 5G phone in London
Chinese telecom giant Huawei is staking out its position in the UK market as it prepares to launch its first commercial 5G phone in London on Thursday.
That comes as the company deals with questions over whether it should be allowed to provide 5G technology in the UK – a controversy that cost the British defense minister his job.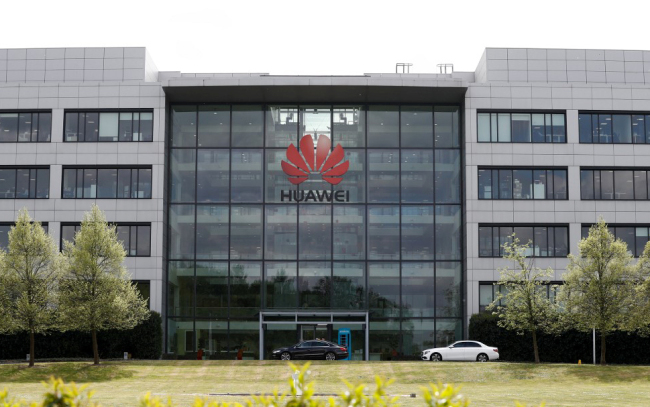 The Huawei logo and signage at their main UK offices in Reading, west of London, on April 29, 2019. (Photo: AFP)
5G is one of the biggest mobile trends for 2019. Carriers around the world are starting to roll out their next-generation mobile networks with tech that promises more possibilities for smart homes, autonomous vehicles and more. For phones, it means faster, steadier Internet connections.
But who is going to be allowed to build core parts of the network is a hot topic. While Huawei is in the mix, there are security concerns about the company's alleged ties to China's government.
A report from independent organization Oxford Economics showcases the prosperity side of the agenda. It shows that Huawei directly contributed around 300 million dollars to the UK economy in 2018 and now supports 26,000 jobs.
But there are big concerns about surveillance and the security of customer data.
Although officially undecided, the UK seems keen to strike a Huawei deal.
Intelligence agencies say any risks from Huawei can be contained by a special unit it has to monitor the company's software. And a leaked Security Council document indicated that Huawei was under consideration to provide some, none core parts of the network.