Used, rental cars key to robust vehicle market: analyst
Global Times
1538659711000
Once a bright spot in the slowing domestic economy, car sales have fallen in recent months. It's a marked turnaround after decades of fast expansion that made China the world's largest vehicle market and supported GDP growth.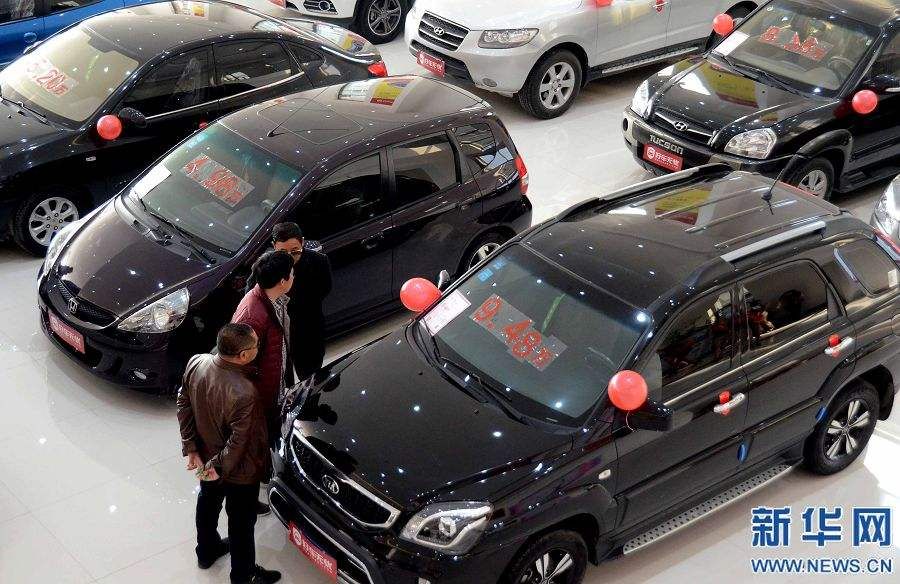 Photo: Xinhua
The trend has prompted Chinese policymakers to take action to support domestic auto consumption. This is part of an effort to stabilize consumption amid challenging internal and external environment.
Sales of passenger cars declined for a second consecutive month in August, according to the China Association of Automobile Manufacturers (CAAM). In August, sales fell 4.6 percent year-on-year following a 5.3 percent drop in July, data from the CAAM showed.
"This is the first time we've seen a decline in China's car sales since the country joined the WTO in 2001," said Mei Songlin, vice president and managing director of China operations at JD Power.
Mei said that the situation indicates that consumers "lack the confidence" to spend on big-ticket items like cars amid a slowing economy and uncertainties stemming from trade tensions.
However Mei noted that demand for cars in China can be massive with proper industrial guidance from policymakers, who have maintained that China's car sales will see stable growth for the rest of the year.
"As for the situation in the second half of the year, we expect that the auto market will maintain stable growth," Gao Feng, a spokesperson for the Chinese Ministry of Commerce, told a press briefing on September 20.
Gao noted that while the nation's car ownership has surpassed 200 million, there is still huge growth potential in smaller cities and in central and western regions of the country. Also, policy support will further boost sales of new-energy vehicles (NEVs), he added.
In a broad effort to boost domestic consumption, the government on September 20 released a guideline on stimulating consumer spending, which included provisions on car consumption.
The government will support car-sharing, ease restrictions on the secondhand car market, better implement NEV incentives and take other measures to support car sales, according to the guideline, released jointly by the Central Committee of the Communist Party of China and the State Council, China's cabinet.
Mei said that focusing on developing the rental car market and the secondhand car segment would unleash massive demand for cars.
"Compared with the rental and secondhand car markets, current sales are just a small fraction. If those areas are developed, we will see stable, sustainable growth going forward," he said.
Cover photo: VCG