An emotional call from US bicycle industry amid Washington-triggered trade tensions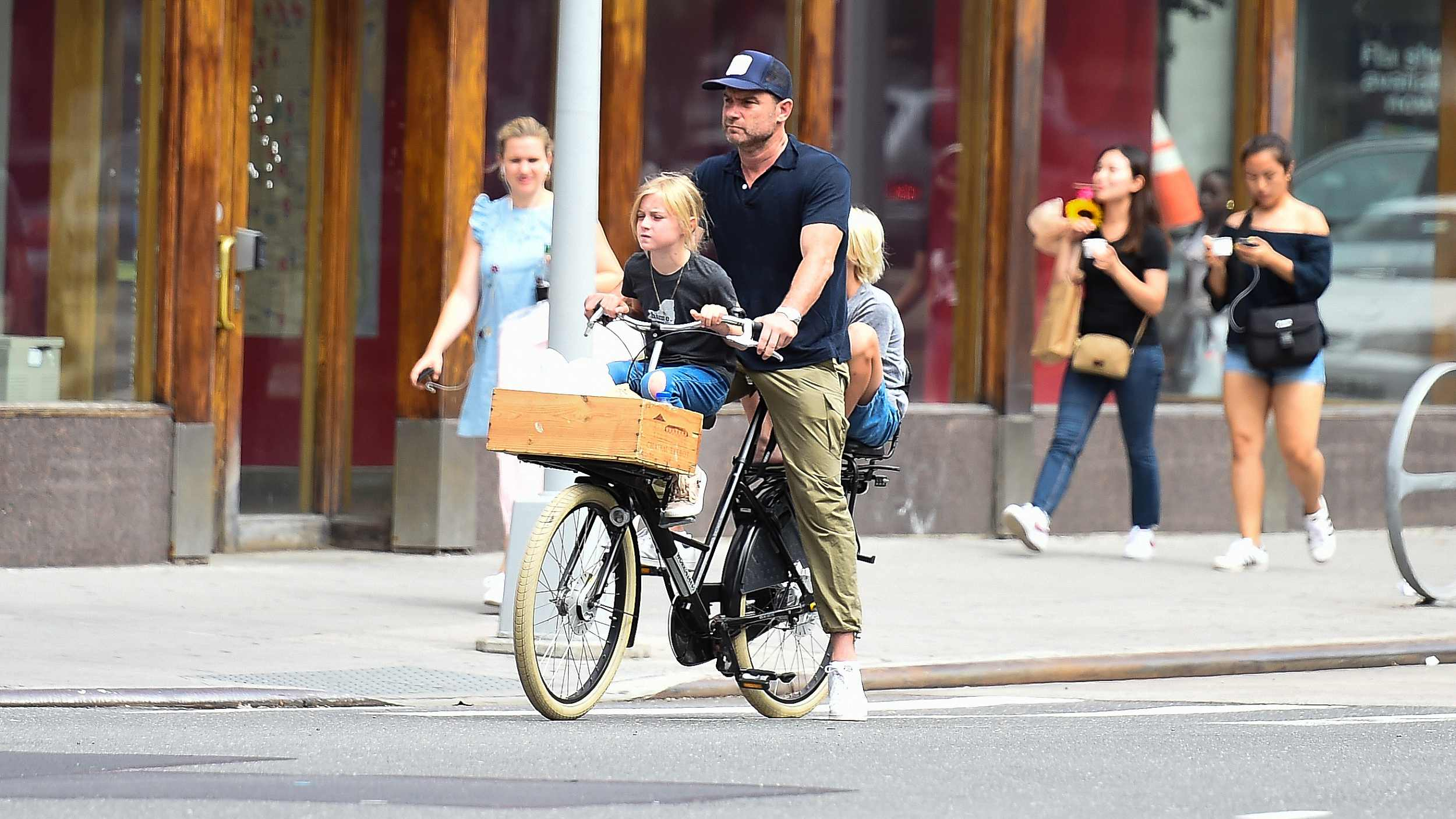 (Photo: CGTN)
"Do you remember how exciting it was to get your first bicycle?" Bob Margevicius, who's on the board of directors of the US Bicycle Product Suppliers Association (BPSA), told a hearing at the Office of the US Trade Representative (USTR) in Washington DC on Monday.

The event at which Margevicius was speaking was a six-day public hearings process soliciting comments from businesses and industrial associations on US-proposed tariffs on Chinese imports worth 200 billion US dollars.
Instead of directly voicing his concern, Margevicius, also the executive president of US bicycle company Specialized Bicycle Components, took a moment to invite others to recall their childhood memory with bikes.
"It was more than just metal and two wheels, it was a source of freedom, and an entry point to adulthood," he said. "For many who can't afford the expense of a car, it is their primary mode of transportation, for others, it is a prescription for a healthy life."
"This is at risk today," said Margevicius. "I'm testifying to preserve this simple pleasure from becoming collateral damage in a trade dispute."
The US trade disputes with not only China but also its other trading partners globally have been boiling for months.
After announcing additional tariffs on steel and aluminum imports and on 50 billion dollars of Chinese products, the United States threatened last month to slap extra tariffs of 10 percent on 200 billion dollars in Chinese goods, later upping the rate to 25 percent.
Margevicius told Xinhua that the proposed tariffs would apply to complete bicycles, bicycle components, and bicycle safety accessories imported from China, worth about 1.5 billion dollars annually and all subject to an additional 25-percent tariff.
According to figures compiled by the BPSA, the United States buys about 15 million complete bicycles, or roughly 94 percent of its total purchase, from China, worth over 1.1 billion dollars annually. Meanwhile, it imports some 300 million dollars' worth of bicycle parts, as well as bicycle safety accessories – such as helmets and lights – worth about 100 million dollars.
"It's everything from water bottles, to lights, to helmets, to bicycle tires, to cables," Margevicius said. "It's virtually everything."
If the tariffs were to be implemented, most bicycles, bicycle components and accessories would have an import duty of up to 36 percent, which would likely lead to a price hike in all bicycle and bicycle-related products and a sharp decline in unit sales that could force many retailers to shut down their business.
That "will have catastrophic consequences for the US bicycle market," Margevicius warned.
Margevicius was one of several dozen speakers representing a wide range of industries, including bicycles, apparel and footwear, semi-conductors and chemicals, hoping that their businesses or industries would be exempt from the planned tariffs.
After a group of speakers finished their testimonies, members of a committee consisting of representatives from multiple US government agencies, including the USTR, the State Department, the Department of Commerce and the Department of Homeland Security, would ask follow-up questions.
Among the most frequently asked is whether it's possible for the business or industry to find another source of imports. The answers were most simple: extremely difficult or impossible.
"Even a partial shift to another country would take years to implement as any one bicycle, like an auto, has over 200 unique components, with China being the major manufacturing cluster and the source for the majority of the content," Margevicius said.
Building another cluster "would take a long time if could ever do so," he said. "It would be a challenge for us here in the United States to do that, particularly to be at a competitive cost."
Matt Moore, general counsel with Quality Bicycle Products, Inc., a distributor of bicycle parts and accessories based in the US state of Minnesota, told Xinhua that the US bicycle industry has been pretty steady over the years, and that the proposed tariffs would be "severely disruptive" to it.
Moore said the tariffs, if enforced, would impact approximately 4,000 to 5,000 products that the company imports from China. A 25-percent tariff on them would mean an extra cost of five million dollars every year, a sum that Quality Bicycle Products would not be able to absorb but have to pass to retailers.
Moore, surrounded by representatives of several competitors in the bicycle industry, said he is not concerned about friendly competition as the tariffs are "a bigger threat to our industry than we are to each other."
Margevicius said the fact that so many competitors showed up together at the hearing "really created a groundswell" over the impact of tariffs on bicycle prices and the competitiveness of the industry.
Margevicius said higher bicycle prices will compel parents to buy Xbox gaming sets, tennis rackets or other sporting goods for their kids instead. "That has long-term implications."
"Many young children start out riding bikes when they are young and continue throughout their youth. They graduate and begin riding as they get older," he said. "We don't want to lose those people to other substitute activities."
Tariffs will not help resolve trade disputes and "only impact us negatively," Margevicius added.