Chinese private sector accelerates work resumption, stabilizes employment
People's Daily online
1587088373000
Workshops of HoDo Group, one of China's largest apparel manufacturers based in eastern Jiangsu province, have been lighted every single night since Feb.1 when the company started engine on the production of protective suits to meet the urgent demand during the COVID-19 epidemic, with over 200 employees racing against the time to cut, stitch and pack the products.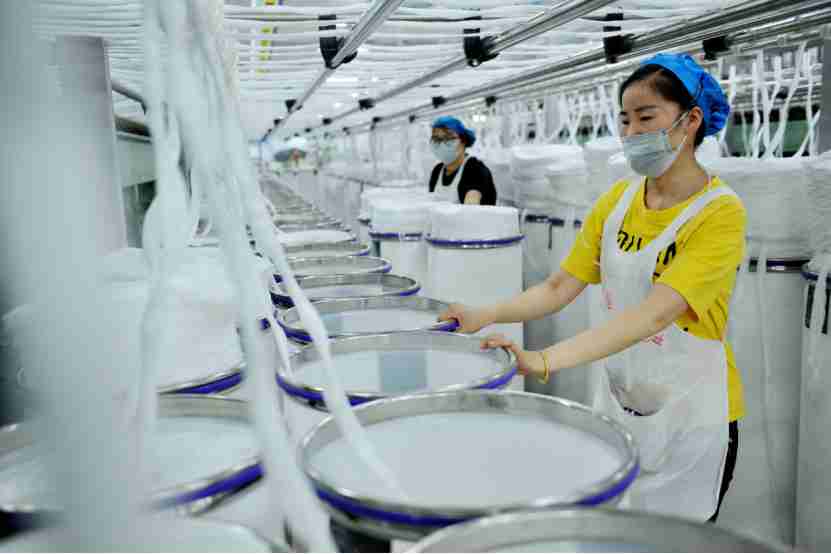 Employees work at a textile workshop in Yushan county, east China's Jiangxi province, April 12, 2020. (Photos: People's Daily Online)
Now, the company is able to produce 300,000 protective suits on a monthly basis.
That is just an epitome of Chinese enterprises stepping up efforts to cope with the disease.
Chinese pharmaceutical companies such as Jointown Pharmaceutical Group, Yiling Pharmaceutical and Humanwell Healthcare promptly resumed production to guarantee medical supplies while making money and material donations.
Wuhan Guide Infrared Co., Ltd. mobilized its staff to work overtime, in an attempt to send its thermal imagers to transportation hubs and the city's hospitals as early as possible.
Makeshift hospitals Huoshenshan and Leishenshan in Wuhan became rendezvous of donations as they received IT equipment from Lenovo, home appliances from Midea, TCL and Skyworth, as well as pipe products from Kingbull. Besides, Spring Airlines offered free service of air transportation for emergency materials, and Transfar Group Co., Ltd., SF Express and JD Logistics opened green logistics channels.
As of March 30, a total of 110,314 private enterprises across the country had contributed efforts to epidemic prevention and control through donation, fundraising, insurance, rent exemption and subsidies, according to statistics from the All-China Federation of Industry and Commerce.
They donated 17.21 billion yuan in cash and 11.88 billion yuan in materials, raising a fund of 6.18 million yuan and reducing cost of 15.21 billion yuan through insurance reimbursement, rent exemption, and subsidies.
Employment is essential to people's well-being. While vowing no salary cuts or layoffs, some private firms created more job opportunities.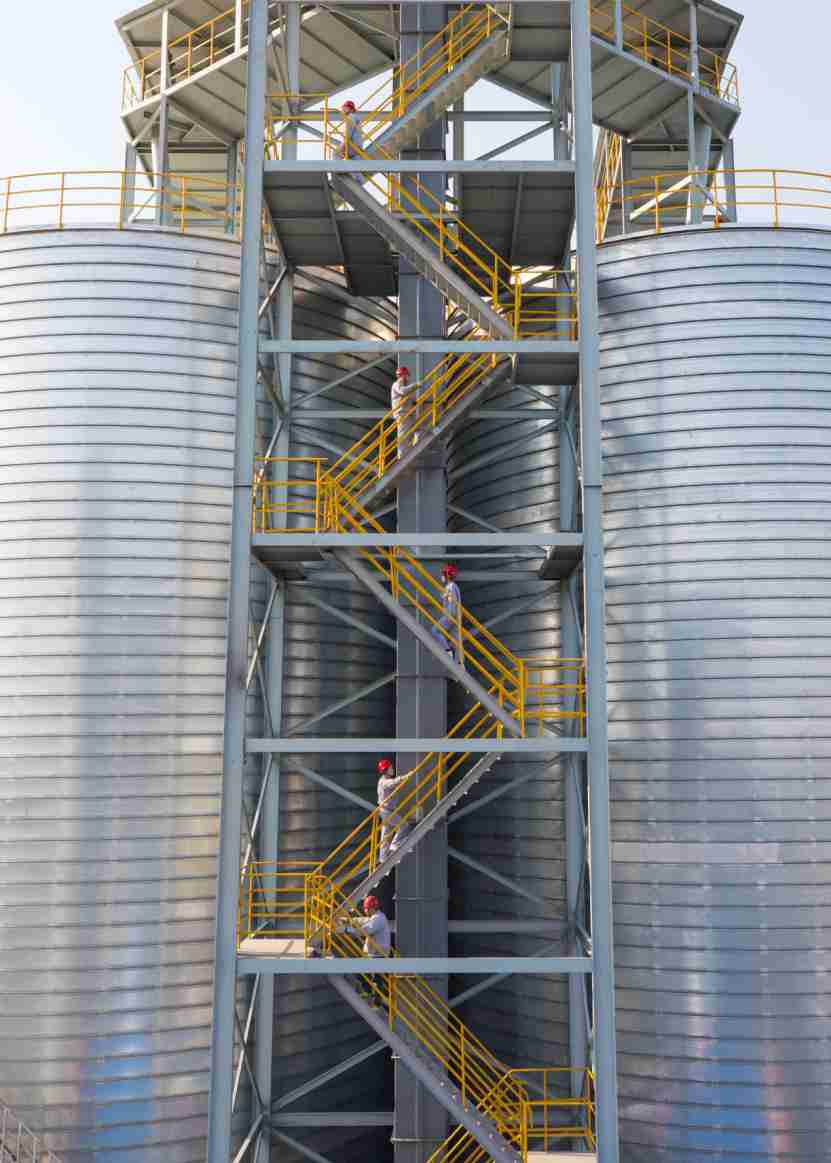 Employees inspect production at a new material company based in Shuyang county, east China's Jiangsu province, April 12, 2020.
On March 27, Chinese beverage producer Wahaha Group held an online job fair, planning to recruit over 1,000 people.
"Private firms are a major absorber of workforce, and we have the obligation to stabilize employment," said Zong Qinghou, chairman of the group, adding that entrepreneurs must make sure their company follows epidemic prevention and control measures, properly manage their employees and do their own things well at the critical moment of epidemic control.
Chinese private companies, sticking to production frontline, are also offering mutual assistance through synergetic efforts and coordination, so as to connect every link on the industrial chain.
At the international distribution center of Cainiao, the logistics arm of Chinese e-commerce giant Alibaba in Yiwu, east China's Zhejiang province, parcels collected by couriers are being scanned and sorted by automated devices. The parcels are transported to Hangzhou Xiaoshan International Airport at 10:00 pm each day before heading for global destinations.
"COVID-19 grounded international passenger flights, leading to shrinking resources of cargo transportation," said Xiong Wei, assistant to the CEO of Cainiao and general manager of AliExpress's export logistics division. He told People's Daily that it is urgent to straighten international logistics as it plays an important part in stabilizing foreign trade.
At present, Cainiao has fully recovered its air cargo transportation, and is expanding its charter business to make up the insufficiency of international transportation capacity. A number of international charter flights have been opened by the company.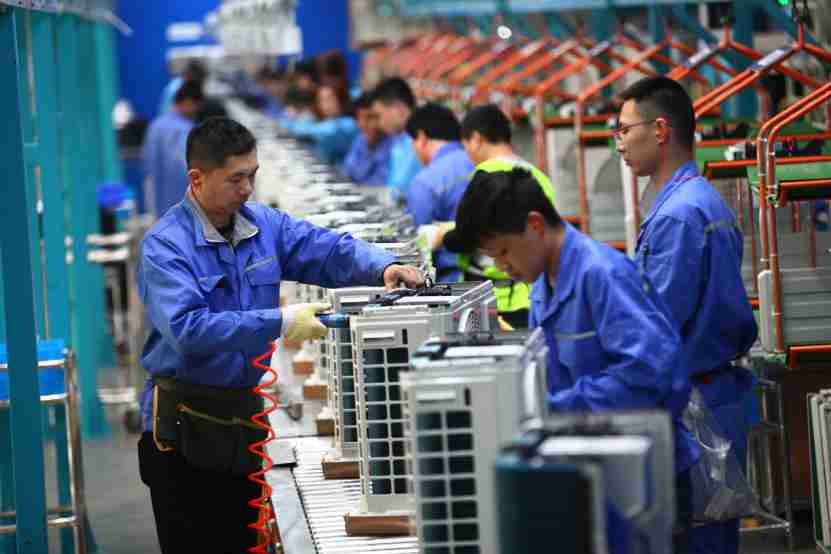 Workers manufacture air conditioners at a production base of AUX Group in Anhui Dangtu Economic Development Zone, east China's Anhui province, April 10, 2020.
Hengtong Group Co Ltd, a Jiangsu-based company engaged in optical fiber manufacturing and electric power and network construction, recently shipped its ultra-high pressure submarine cables to its overseas clients.
"We will strive to exploit our advantages for the construction of new infrastructure, and the COVID-19 epidemic cannot stop our steps of work resumption. Our company 'feeds on' the reform and opening up, and also grows because of national development, so at the critical moment we must take our responsibilities," said Cui Genliang, chairman and president of Hengtong Group.