MNCs: Anti-pandemic efforts in China will spur demand, boost supply chains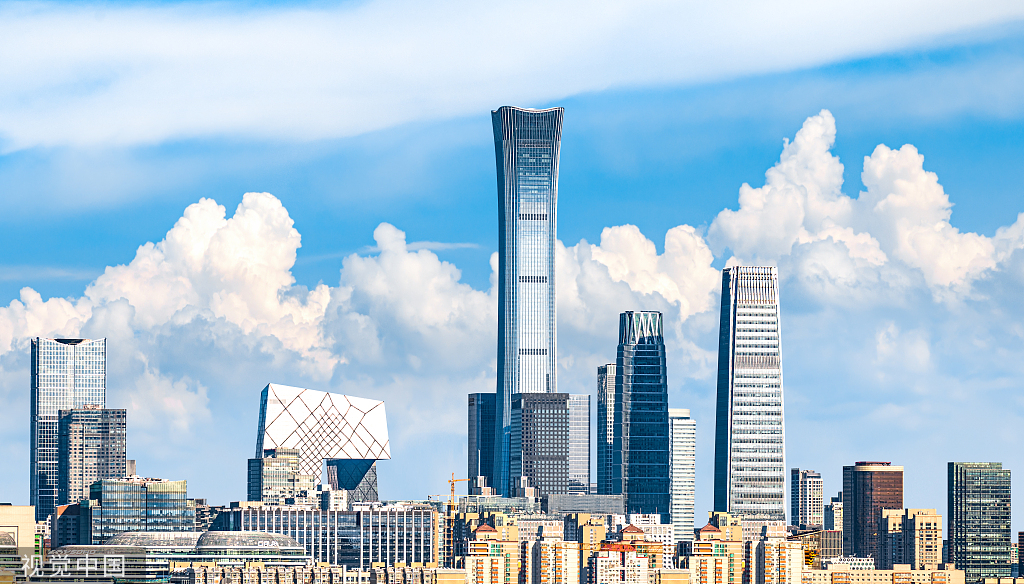 China's moves to optimize its COVID-19 control policies and deepen opening-up will drive up domestic demand, as well as enhancing the operations of global supply and industrial chains in the next stage, said senior MNC executives.

Their remarks emerged in response to the Chinese government's calls earlier this week for better coordination between pandemic containment and economic growth while stressing the need to stabilize growth, employment and prices to boost the economy and market confidence.
China further optimized its COVID-19 control policies in a 10-point notice on Wednesday. The new measures reduced scenarios requiring mandatory nucleic acid tests, including for people traveling within the country.
"As China has accumulated rich experience in pandemic prevention and control over the past three years, we are pleased to see that the government has further optimized the containment measures against COVID-19," said Kenichi Tanaka, president of Fujifilm (China) Investment Co Ltd.
"These adjustments will significantly boost foreign trade cooperation and domestic consumption," he said, adding that the Japanese company, as a beneficiary of the updated polices, will continue to expand its market share in areas like healthcare, highly functional materials and imaging in China.
Similar views were expressed by Rajat Agarwal, president for China of Henkel AG & Co, a German industrial and consumer goods manufacturer. He said the easing of COVID-19 containment measures reflects China's strong commitment to balance protection for people's livelihoods and pursuit of steady long-term economic growth.
The new policy measures will not only boost economic growth in China but attract more foreign investment, said Arthur Xu, president for China at Danish engineering company Danfoss Group.
"The new policy measures have fueled our performance outlook in China," Xu said. "With strong commitment to our 'second' home market, our recent announcement of 100 million euros ($105.85 million) to build a power module plant in Nanjing, Jiangsu province, is a clear sign of our continued positive outlook for the Chinese market."
Backed by new opening-up policy measures, multilateral trade initiatives and high-standard business platforms, such as the Regional Comprehensive Economic Partnership agreement and the annual China International Import Expo, the actual use of foreign direct investment in China expanded 14.4 percent year-on-year to 1.09 trillion yuan ($156.85 billion) during the January-October period this year, data from the Ministry of Commerce showed.
As for uncertainties in the global markets, foreign companies are not only considering economic interests in their decision-making process but have paid more attention to the security of their investment, said Lin Meng, director of the Modern Supply Chain Research Institute, which is part of the Chinese Academy of International Trade and Economic Cooperation in Beijing.
Therefore, China, supported by well-developed industrial and supply chains, will continue to be an ideal place to meet their demand, she said.
FedEx Express, a US-based express courier service provider, is also upbeat about the optimized national anti-pandemic measures. The company said the policies will help smooth the economic cycle, further unleash China's development potential and play a more prominent role in driving global economic growth.
Under such circumstances, FedEx will actively cooperate with the government and business partners, continue to optimize its logistics network, improve logistics efficiency, ensure the stability of the supply chain with efficient services, as well as continue to promote China's position in the global value chain, said Eddy Chan, senior vice-president of FedEx Express and president of FedEx China.
Echoing that sentiment, Edward Hu, managing director for China of Swiss company International Workplace Group, the world's largest serviced office firm by sales revenue, said all these facts show that China is making adjustments in accordance with the virus evolution. It will greatly boost business confidence in the country and other parts of the world. The company is optimistic about its growth in China next year, Hu said.
Since more domestic and foreign companies have adopted flexible working space as an important part of their corporate real estate strategy in China over the past three years, IWG will accelerate the pace of opening new service facilities in China in 2023 to meet high market demand for serviced offices.