Smart cars to see explosive growth after 2023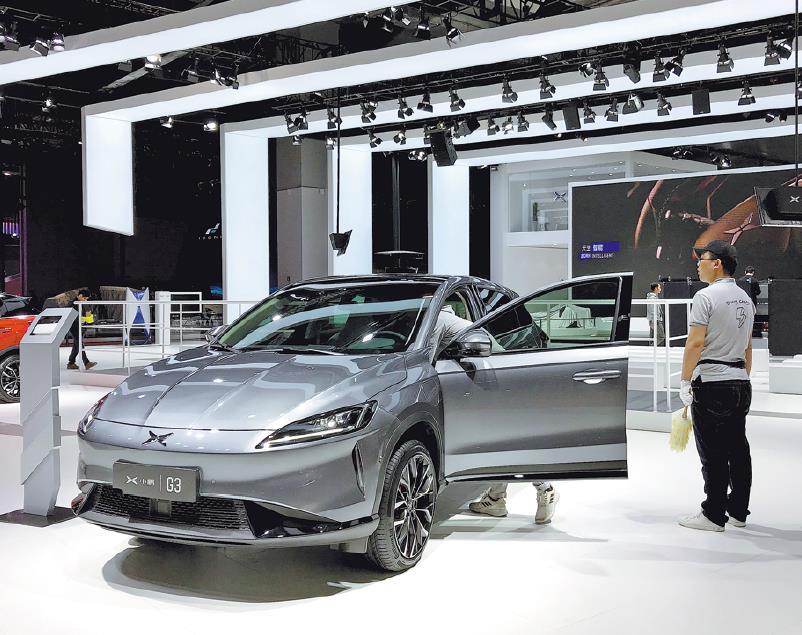 The sector of smart electric vehicles is picking up speed in China's big cities, and their sales are expected to soar rapidly after 2023 when high-level autonomous features are available, said a senior executive at the country's leading startup Xpeng Motors.
"The year 2023 will be a turning point. In 2025, 60 percent of new cars sold in tier-one cities will be electric ones, and 50 percent will have smart features," said the startup's founder and chairman He Xiaopeng.
He made the remarks at the China Auto Bluebook forum held in Hefei, Anhui province on Thursday.
Electric cars accounted for 20 percent of new car sales in metropolises including Beijing and Shanghai in the first quarter this year, up from 10 percent in the fourth quarter last year.
But less than half of them have such smart features as high-level autonomous driving so far. "But when they come, they will come at an unexpected speed," said He.
He estimated that smart electric cars will make up 90 percent of new car sales in tier-one cities in 2028, and the figure nationwide will reach 60 percent in the same year.
As one of the country's leading startups, Xpeng has been focused on smart vehicles, believing that being electric alone is not enough to stand out in the increasingly competitive auto industry.
He said in five to 15 years, the vehicles will be much more than transport tools, just as the primary function of today's smart phones is not making calls.
"We have noticed that many of our customers will stay in their vehicles for quite a while after their vehicles are parked," said He.