Imported food is spreading 'exotic' taste far and wide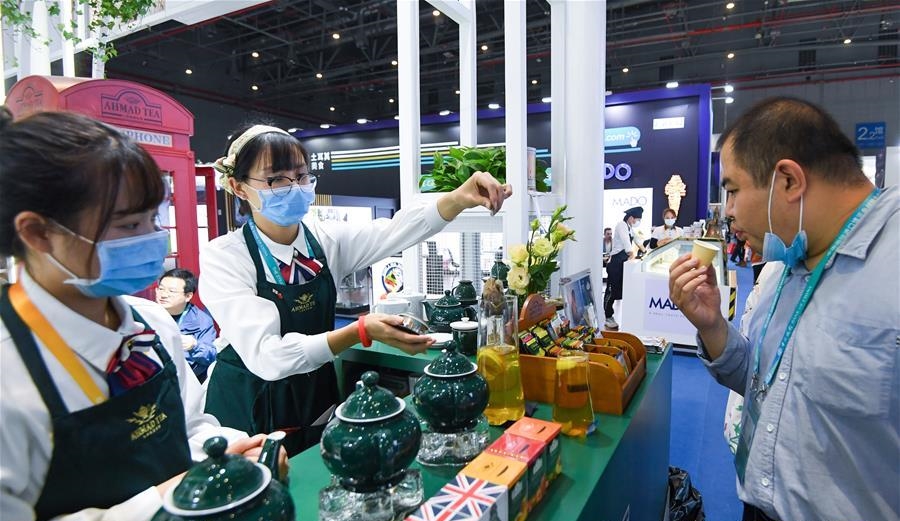 The fourth China International Import Expo is to kick off on Nov 5 in Shanghai this year, and the food and agricultural products exhibition area has attracted nearly 30 Fortune 500 companies, with world's top five grain producers, leading wine corps and dairy enterprises taking part in.
Exhibitors will showcase the cutting-edge food technology and innovative products to Chinese buyers, such as organic food, functional food as well as nutritious and healthy plant-based food.
According to a report on China's imported food industry, the imported volume hit $90.81 billion yuan in 2019, from a total of 189 countries around the world.
The figure represented an increase of 23.4 percent over 2018, up $17.24 billion.
"An avocado used to cost 15 to 20 yuan ($2.35 to $3.13) about five years ago, but the price is around 10 yuan nowadays," said Li Xue, who found the tropical fruit "kind of expensive" before but now "easy to afford", International Business Daily reported.
As people's consumption structure upgrades with growth in disposable income, imported food is enjoying increasing popularity among Chinese buyers.
Thanks to the development of cross-border e-commerce and international logistics, diversified varieties of foreign products flow into China, bringing consumers "exotic" taste at reasonable prices, and at the same time, the sales channels are expanding further.
Statistics showed that China imported only 2 tons of avocados in 2010. However, 10 years later, the figure reached 15,686 tons from Peru, 7,059 tons from Chile and 4,339 tons from Mexico.
Norway's Salmon also saw surging export volume to China, up 21 percent from 2019, in the first seven months this year. The market share, which stood at 43 percent last year, has risen to 56 percent.
As logistics enhanced across the country, high-end import food is not only accessible to people living in first-tier cities, but is extending its reach to consumers in the middle and west.
From Oct 1 to 4, the transaction of imported goods in central and western China via Tmall International rose over 40 percent year-on-year, with Guangxi, Jiangxi, Shanxi, Hunan and Anhui experiencing a large jump, data of an Alibaba report revealed.
Online shopping platform, duty-free outlets as well as offline supermarket are helping consumers buy imported food via different channels.