Premier Li calls for concrete measures to keep economy in reasonable range in Q4
Global Times
1664407563000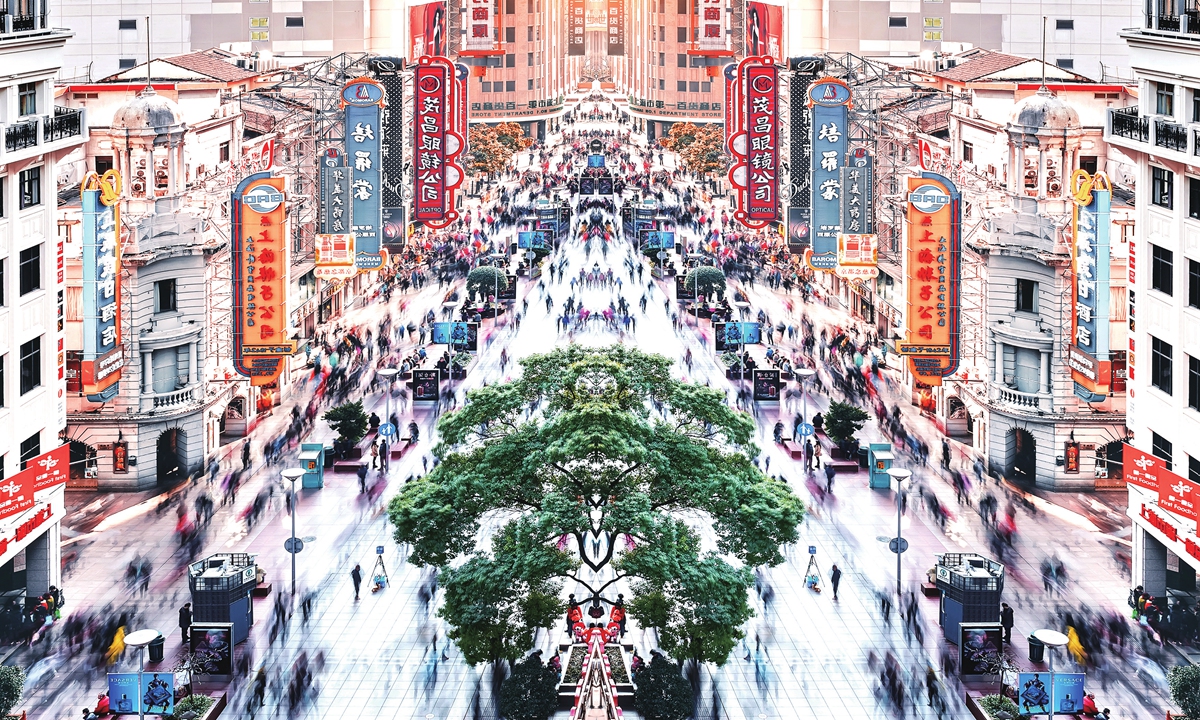 Chinese Premier Li Keqiang called for concrete measures to ensure the economy operates within a reasonable range in the fourth quarter, noting that the Chinese economy has withstood downward pressure and unexpected factors after the timely introduction of stabilization policies and efforts to curb the downturn amid the pandemic.
"After a sluggish second quarter, we launched policies and made full use of policy tools from previous years, giving steady growth a more prominent position. The economy generally recovered and stabilized during the third quarter after hard work," Li said, speaking on Wednesday at a meeting aiming to further stabilize the economy in the fourth quarter.
"We should promote the full implementation of policies in the fourth quarter with full effect, maintain recovery momentum, and ensure that the economy's operation is within a reasonable range," Li added.
The economy managed to grow in the second quarter despite tough headwinds, and it achieved a rebound with 2.5 percent growth in the first half of the year. It was a hard-won achievement considering the country's arduous fight with the epidemic and a harsh external environment.
To stabilize the economy, the State Council, China's cabinet, in August sent task forces to some major economic powerhouses, including East China's Zhejiang and Fujian provinces, to oversee the local implementation of wide-ranging policies to fuel growth momentum through a flurry of targeted measures.
Also in August, the State Council unveiled 19 policy measures specifically aimed at economic challenges such as extreme weather and the troubled housing market.
Li said on Wednesday that given the prominent contradiction of weak demand, "we must find ways to expand investment and promote consumption, mobilize the enthusiasm of market players and social capital, and continue to implement a package of policies to stabilize the economy and follow-up policies."
China should also make good use of policy-based development financial tools to speed up the construction of infrastructure projects, and make good use of policies such as special relending facilities and financial discounts to accelerate the upgrading of equipment in manufacturing, the services industries and social services, Li added.
The central bank, the People's Bank of China (PBC), announced on Wednesday that it will set up a special relending facility for equipment renovation and transformation, with a quota of more than 200 billion yuan ($27.64 billion), supporting financial institutions to provide loans for equipment upgrading and renovation.
The relending is designed to support financial institutions in extending equipment renovation-specific loans to manufacturers, smaller firms and self-employed people at a rate of not higher than 3.2 percent.
It's possible that some local governments have been slow to implement the central government's support policies like subsidies or fee cuts for fear of a sharp increase in their fiscal expenditure, and the central government is pushing for those policies to be implemented thoroughly on a local level, Xi Junyang, a professor at the Shanghai University of Finance and Economics, told the Global Times on Wednesday.
The government is also eyeing updating equipment in manufacturing and other sectors in order to enhance production efficiency and increase output, he added.
On September 13, an executive meeting of the State Council proposed special relending and financial discounts to support the renovation of equipment in some fields, so as to expand market demand and increase development potential.
"The government is eyeing using more advanced equipment to apply more cutting-edge technologies to the manufacturing industries," Xi told the Global Times.
According to Xi, this is another "wheel" of China's stimulus policies, along with fiscal stimulus measures.
"By rolling out fiscal policies like tax cuts, the government is trying to help companies overcome the difficult times. Through efforts like technological renovation, the government wants to enhance production efficiency to increase production output. Those two wheels work together and neither can be ignored," Xi said.
Chen Jia, an independent expert on international strategy, said that investment still acts as a stabilizer in China's macro economy, and China's economic resilience in the first eight monthshad much to do with government policies to stabilize investment.
"At the moment, it's important to further consolidate the fixed-asset investment growth trend, especially by implementing the extra 300 billion yuan of policy-backed and development-oriented financial instruments," Chen said.
He added that officials are expected to roll out and implement as many support policies and projects as possible, in order to create favorable conditions for next year's economic rebound.