China's border province Yunnan posts strong trade growth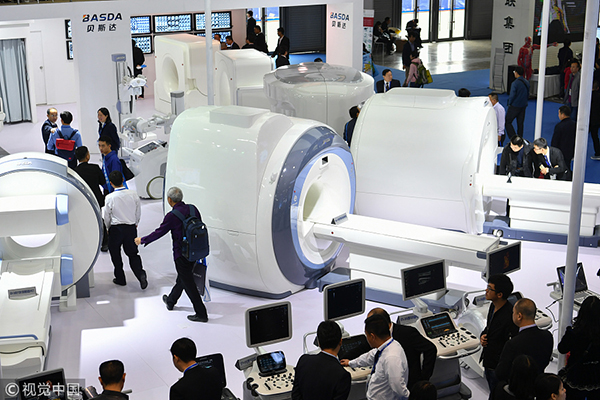 People visit the 78th China International Medical Equipment Fair in Kunming, Southwest China's Yunnan province, Oct 29, 2017. (Photo: VCG)
KUNMING - Southwest China's Yunnan province saw foreign trade rise 17.6 percent year-on-year to 186.4 billion yuan ($26.6 billion) from January to October.
In the first 10 months, exports rose 24.4 percent to around 82.6 billion yuan, while imports gained 12.7 percent to about 103.8 billion yuan, according to Kunming customs.
Meanwhile, the trade deficit narrowed 17.4 percent year-on-year to around 21.1 billion yuan.
Yunnan's exports maintained year-on-year growth in nine out of the 10 months, except in June when exports dipped 1.9 percent, while its imports have experienced year-on-year growth for six consecutive months.
Its trade with ASEAN members rose 25.6 percent, trade with Latin America surged 35.5 and that with the European Union increased 11.7 percent. Its trade with South Asian countries fell 18 percent.
The trade with countries along the Belt and Road grew by 15.2 percent year-on-year to 131.5 billion yuan, accounting for 70.5 percent of the total trade volume.