Innovation is the key to success of Belt and Road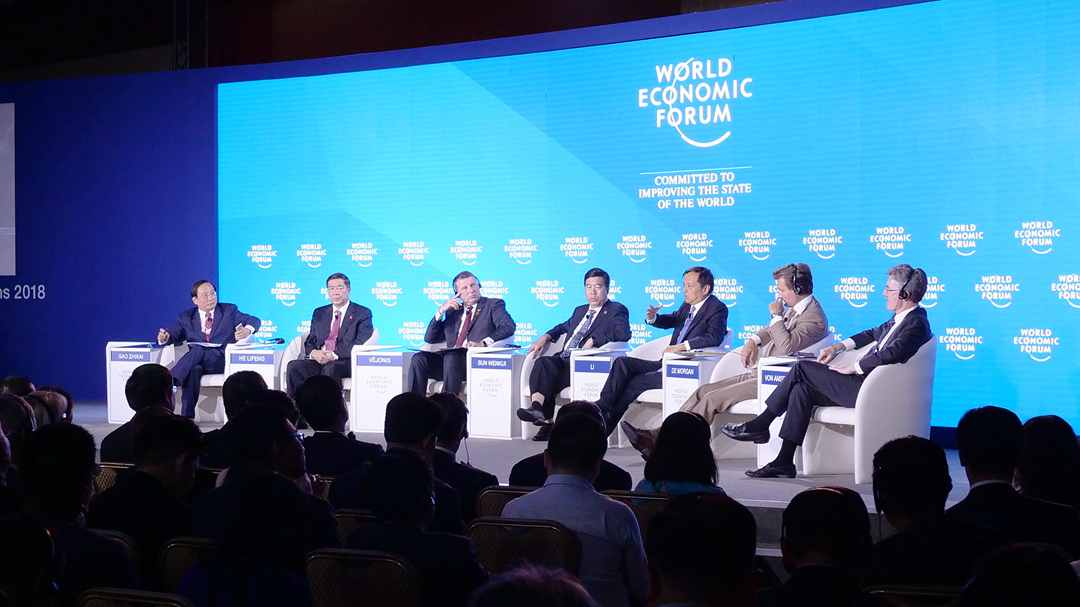 (Photo: CGTN)
Innovation is the key to success of the Belt and Road, He Lifeng, chairman of China's National Development and Reform Commission, said at a panel of the Annual Meeting of the New Champions in Tianjin on Wednesday.
Innovation on Belt and Road
"There are two factors that are important to innovation," He stressed.
"First, we need to innovate the concept of the joint construction of the Belt and Road. We need to ensure policy connections between governments, infrastructure connectivity, and trading, and capital and people-to-people exchanges," He explained.
"The second is institutional innovation. In the joint construction of the Belt and Road, we first reach consensus on the policy. We've signed a number of agreements on cooperation, so that countries can plan and work together and they can carry out project implementation," He said.
Achievements in numbers
"Five years on, China has achieved tremendous achievements, which have exceeded our expectations," said He.
Over the past five years, China has signed 149 intergovernmental cooperation agreements with 105 countries and 29 international organizations along the Belt and Road, according to He.
China's trading volume with Belt and Road countries has exceeded six trillion US dollars over the past five years and Chinese companies have invested over 86 billion US dollars in Belt and Road countries. According to incomplete statistics, China has created over 240,000 jobs, and 6,000 projects have been on the way, said He.
The country has set up 82 economic and trade cooperation zones, with total investment surpassing 28 billion US dollars, according to He.
The number of trips of China-Europe freight trains has increased from a dozen five years ago to over 5,000 in 2017.
'Belt and Road' is not the 'Marshall Plan'
"Belt and Road is not Marshall Plan. It is about joint construction," Charles Li, Chief Executive Officer of Hong Kong Exchanges and Clearing Limited spoke about financing innovation of the Belt and Road at the panel.
"Financing is one of the bottlenecks of the Belt and Road because the loan recovery is so difficult. Financing is about getting returns. China's money is the seed fund, and we hope the Belt and Road money can be a driver for the future development. I think without financial return, it is impossible to ensure sustainable development," Li said. "So we have to think about what kind of money we shall offer, and how we establish innovation model to ensure that continuous spending can generate continuous recovery."
"In the beginning, it is a national strategy, which means the nation should offer the money first, but it should be followed by private sector investment. When we talked about the consequence of financing, we mean that the money from the government can suffer losses first, but the precondition is that more money from private sector and international community will follow. Because only with continuous money flow, can we ensure sustainability," Li stressed.
"We also have the money from the stock market and equity market. Building airports and roads will not generate money, but we cannot tolerate that the money is never returned. If you do equity investment, you get returns. Of course, for the poor countries, we can provide financial assistance. But with a country that already has assets, we need to motivate their equity resources in order to support debts," Li explained.