Public security bureau to record illegal cases of fund-raising platforms
People's Daily app
1536737485000
The public security bureau started registering cases of online lending platforms suspected of being involved in illegal fund-raising on Monday.

The Ministry of Public Security (MPS) vowed to protect investors' equity in relevant cases and to tighten its crackdown on illegal fund-raising cases.
Some 50 cases have been recorded since the regulation was implemented. Investors can register at http://ecidcwc.mps.gov.cn and follow the latest information of their cases.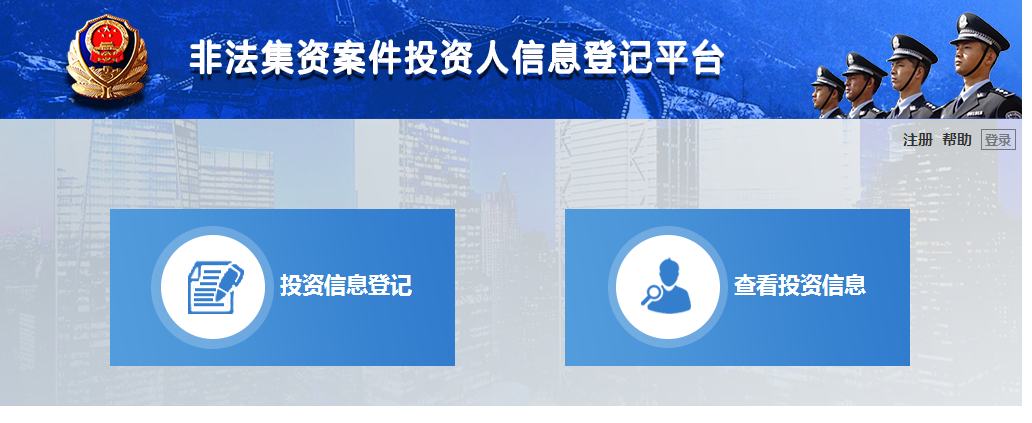 Screenshot of the registration website.
The ministry is urging more investors to register on the website to protect their equity and to facilitate investigations and evidence gathering.
China recorded 5,197 illegal fundraising cases in 2016, involving 251.1 billion yuan ($39.8 billion), down 14.48 percent and 0.11 percent year on year, respectively, official data showed.
Illegal online fundraising is increasingly tapping into emerging areas of financial services and products, such as peer-to-peer lending, wealth management, private equity and virtual currencies, said a senior prosecutor of the Supreme People's Procuratorate, according to China Daily.