China's civil aviation industry expands recovery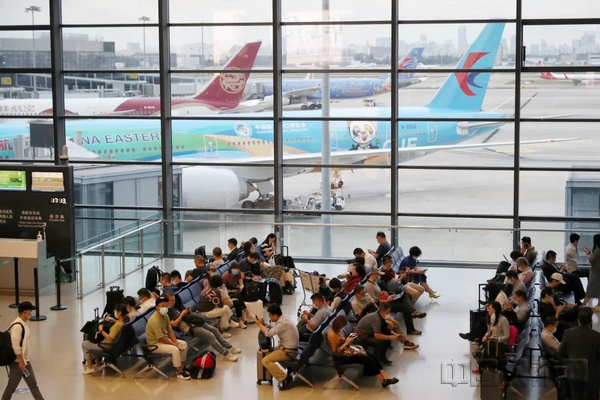 Passengers wait in the departure hall of the Shanghai Hongqiao International Airport. [Photo/caacnews.com.cn]
BEIJING - China's civil aviation sector continued to recover in September as flights in airports returned to more than 90 percent of the volume registered in the same period last year, an industry report showed.
The Chinese airports handled a total of 375,300 outbound flights last month, down 6.86 percent compared to a year earlier, but up 1.6 percent month on month, according to a report released by VariFlight, a China-based civil aviation data service provider.
The report showed the number of domestic flights rose year on year in September while international flights increased slightly compared to that in August.
The Guangzhou Baiyun International Airport in south China's Guangdong Province registered the most outbound flights among all Chinese airports last month, the report said.