S.Korea's foreign reserves fall in 6 months on strong USD
SEOUL, Sept. 5 (Xinhua) -- South Korea's foreign currency reserves fell in six months as the strong US dollar reduced the conversion value of non-dollar assets, central bank data showed Wednesday.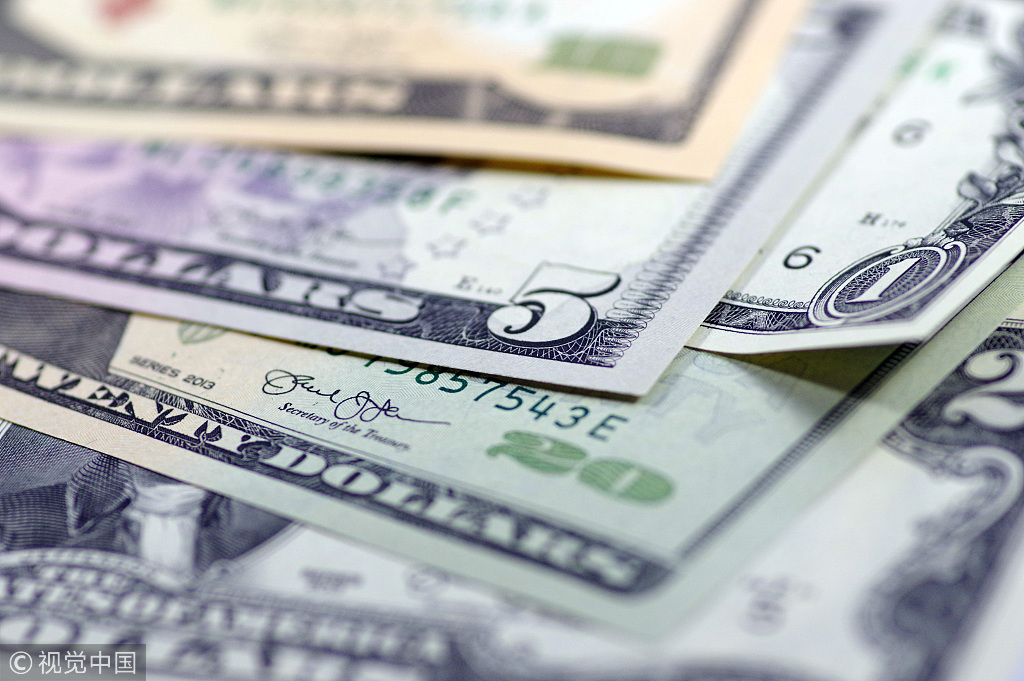 File photo: VCG
Foreign reserves reached $401.13 billion as of end-August, down $1.32 billion from a month earlier, according to the Bank of Korea (BOK).
It was the first fall in six months, ending the five-month growth trend from March to July. The strong dollar lowered the conversion value of non-dollar assets, leading to the lower foreign reserves.
The dollar appreciated 0.4 percent versus the European single currency, gaining 1 percent to the British pound. The greenback advanced 2 percent against the Australian dollar last month.
The country's foreign reserves were composed of $372.84 billion of securities, $18.05 billion of deposits, $4.79 billion of gold bullion, $3.53 billion of special drawing rights and $1.92 billion of IMF positions.
South Korea was the ninth largest holder of foreign reserves in the world, unchanged from the prior month.