German growth to slow as industrial output weakens
BERLIN, Aug. 20 (Xinhua) -- Economic growth in Germany is likely to weaken slightly over the course of the summer, an official report published on Monday by the German Central Bank (Bundesbank) warns.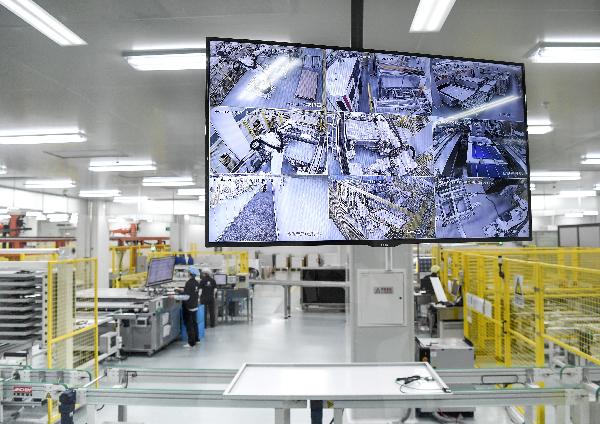 Photo: Xinhua
According to the Bundesbank experts, Germany will remain on a "solid path of growth" in throughout the current summer. Nevertheless, the Frankfurt-based institution noted that the pace of expansion "could be lower than during the average of the first half of the year". Gross domestic product (GDP) increased by 0.4 percent and 0.5 percent in the first (Q1) and second (Q2) of 2018 respectively.
The anticipated weakening economic momentum was attributed in the report to a decline in new industrial orders during Q3. Although the outstanding volume of orders in the German manufacturing sector remained unusually high, this circumstance in combination with difficulties experienced by carmakers in adopting the new Worldwide harmonized Light vehicles Test Procedure (WLPT) was likely to weigh on industrial output.
By contrast, however, the Bundesbank expressed optimism that strong German consumer spending would continue to support further GDP growth. "Private consumption is likely to benefit from the excellent labor market situation and recent wage increases, thus retaining its role as an important pillar of growth for the German economy," the report read.
Looking forward, the German ministry of finance has recently pointed to the still uncertain outcome of "Brexit" negotiations between the EU and Britain, the protectionist trade policies of U.S. President Donald Trump and the ongoing currency crisis in Turkey as potential risks to the country's growth trajectory.
The Bundesbank further highlighted on Monday that low interest rates and an uptick in inflation in Germany had resulted in the first negative real annual return (minus 0.8 percent) on assets experienced by the country's savers in six years during Q1 2018.
For the combative Bundesbank President Jens Weidmann, early signs of falling private household wealth due to negative real interest rates were indicative that the ultra-loose monetary policy of the European Central Bank (ECB) is no longer appropriate for the shared currency area. Although the ECB already announced that it would gradually exit its bond purchasing program as the eurozone economy recovers, Weidmann's institute has repeatedly criticized what it perceives as the excessively slow pace of a return to tighter monetary policy.