Huawei to fully cooperate with Indian authorities on tax investigation
Global Times
1645080331000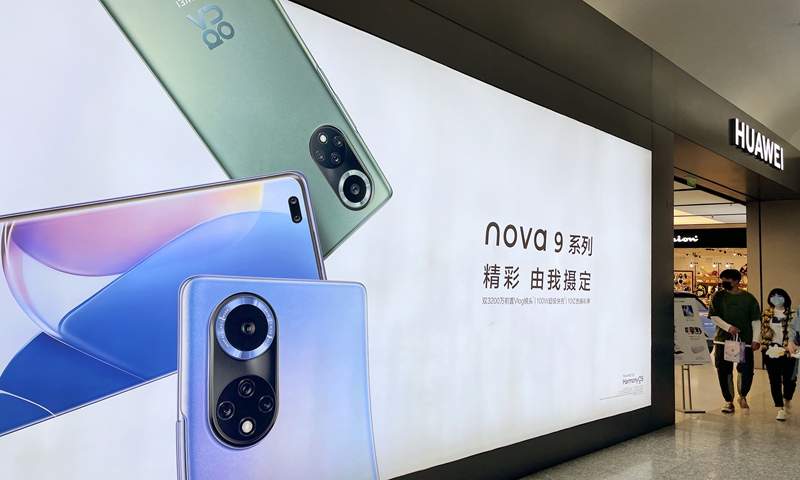 Chinese tech giant Huawei said that it will fully cooperate as per the rules and regulations with Indian income tax team, as it is confident the firm's operations in India are firmly compliant to all laws and regulations, the company told the Global Times on Thursday, after a number of foreign media outlets reported site inspections by Indian officials to Huawei's offices.
NDTV, an Indian media outlet, reported on Wednesday that the income-tax department had conducted searches at multiple Huawei locations in the country, including offices in Delhi, Gurugram (Haryana) and Bengaluru in Karnataka.
Huawei said that it has been informed of the reported visit of Indian income tax team and meeting with some personnel, noting that it will approach related government departments for more information and follow the right procedure with the tax authorities.
Sources said the officials reviewed financial documents, account books and company records as part of a tax investigation against the company, its Indian businesses and overseas transactions, NDTV reported.
Indian tax authorities have launched a broad investigation into Chinese companies operating in India on tax and income issues from December last year, including Chinese mobile phone companies Oppo and Xiaomi.
Earlier this week, India blocked 54 more applications, or apps, developed by Chinese firms including Tencent and Alibaba. Since June 2020, India has blocked over 300 Chinese apps.
Gao Feng, spokesperson from the Ministry of Commerce, expressed concern over India's large-scale raids of Chinese firms over tax audits and its investment climate, urging India to provide a fair, transport and non-discriminatory environment for Chinese enterprises, as they have contributed to Indian economic development creating a large number of local jobs.