Stock markets fall as trade wars get real
Global stock markets fell Thursday on escalating trade tensions between the United States and other world powers.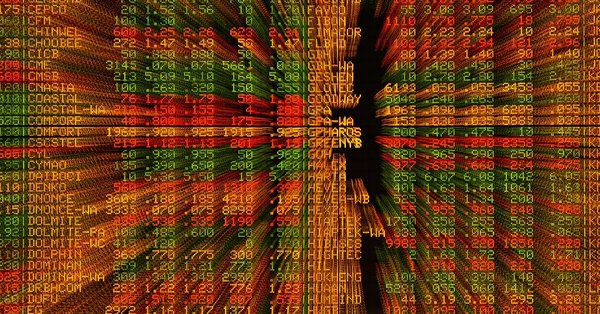 Markets are feeling the trade war pain (Photo: AFP)
A day before the European Union was to slap retaliatory tariffs on a range of American benchmark products, including jeans and motorbikes, analysts said trade war fears were quickly turning into the real thing.
"We have a trade war -- and it's an escalating trade war," SEB chief economist Robert Bergqvist told AFP in an interview.
The US's apparent readiness to introduce tariffs on all imported Chinese goods made this "a serious situation", he said.
By announcing tariffs on $50 billion in Chinese imports and threatening tariffs on up to $400 billion more, US President Donald Trump is testing a no-holds-barred strategy whose consequences remain unknown.
China accounts for about half of the massive US trade deficit in goods, leaving the Asian powerhouse far more exposed to Trump's tariffs than vice versa.
'Reduce exposure'
Last year, the United States exported $130 billion in goods to China but imported $505 billion.
At the same time, Brussels will implement Friday a raft of retaliatory tariffs against metals duties imposed by Trump on Europe and others.
Bergqvist argued that his "main concern" over a trade war was the impact on stock markets -- and the subsequent knock-on effect for the world economy.
"Investors... are more cautious today, they are waiting for the right time to reduce their exposure in stock markets," he said.
"All these kind of things going on right now could trigger that kind of behaviour and initiate a correction in the stock markets, and that could also trigger a slowdown in the global economy."
Sterling up
In the foreign exchange market, the pound got a shot in the arm after analysts said that the main takeaway from Thursday's Bank of England monetary policy announcement was that rates would rise in August.
"The pound has been given a significant boost by the Bank of England" said Craig Erlam at Oanda.
"The Bank kept its policies unchanged at this meeting, as expected, but the tone of the meeting was somewhat more hawkish than expected," said Silvia Dall'Angelo, senior economist at Hermes Investment management.
Oil prices, meanwhile, dropped sharply on the eve of an output decision from the Organization of the Petroleum Exporting Countries (OPEC), the 14-nation cartel that pumps 40 percent of global crude.
Expectations are growing that OPEC will raise its collective production ceiling.
Key figures around 1330 GMT
London - FTSE 100: DOWN 0.6 percent at 7,685.00 points
Frankfurt - DAX 30: DOWN 0.8 percent at 12,595.59
Paris - CAC 40: DOWN 0.5 percent at 5,346.09
EURO STOXX 50: DOWN 0.5 percent at 3,423.94
New York - Dow Jones: DOWN 0.3 percent at 24,593.52
Tokyo - Nikkei 225: UP 0.6 percent at 22,693.04 (close)
Hong Kong - Hang Seng: DOWN 1.4 percent at 29,296.05 (close)
Shanghai - Composite: DOWN 1.4 percent at 2,875.81 (close)
Euro/dollar: UP at $1.1586 from $1.1572 at 2100 GMT
Pound/dollar: UP at $1.3241 from $1.3172
Dollar/yen: DOWN at 110.30 yen from 110.36 yen
Oil - Brent Crude: DOWN $1.27 at $73.47 per barrel
Oil - West Texas Intermediate: DOWN 78 cents at $64.93