China's blue-chip shares retreat as investors worry about monetary tightening
Global Times
1613988167000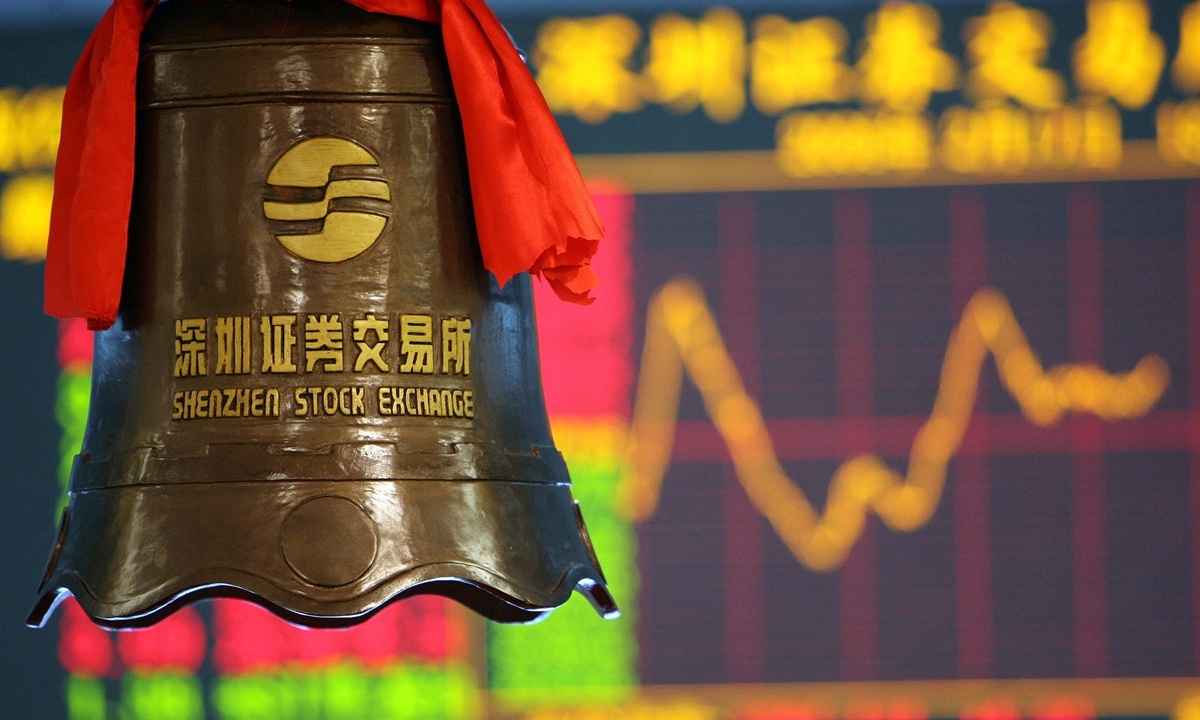 Some of China's blue-chip stocks including liquor distiller Kweichow Moutai plunged on Monday following days of hefty rises prior to the Spring Festival, a retreat which analysts said was triggered by market jitters over the central bank's policy tightening.

However, they estimate the move is unlikely to impact the A-share market's bullish run in 2021.
Wine stock index, which have surged in recent months and often considered a bellwether sector for the market, plunged by 4.02 percent on Monday at the close of the trading session. Shares of Kweichow Moutai dived 6.99 percent to 2,288 yuan ($354), while the share price of China liquor corporation Fenjiu and Jiugui Liquor Co plunged 10 percent to 381.43 yuan.
This is a sharp fall considering the wine shares' significant rallies before the Spring Festival. Kweichow Moutai rose by 5.89 percent on February 10, the last trading day before the 2021 Spring Festival week-long holiday.
Some other blue-chip stocks also edged down on Monday. Gree Electric Appliances Inc, for example, saw shares fall by 4.18 percent to 58.48 yuan.
Overall the Shanghai Composite Index fell 1.45 percent to 3,642.44 points, while the Shenzhen Component Index tumbled 3.07 percent to 15,336.95 points.
Experts said that liquor sector correction is "normal" considering that they surged ahead of the festival. They also noted that the jump has been partly triggered by investors' worries on possibilities of the central bank's monetary tightening after the People's Bank of China mopped up 260 billion yuan of liquidity from the financial system last Thursday.
"The market is somewhat worrying about a transition in the government's monetary policies," Yang Delong, chief economist at Shenzhen-based First Seafront Fund Management Co, told the Global Times.
He added that the new economy stocks on the Hong Kong exchangehad distracted some capital from the mainland pool because of their relatively low valuations, which could be a trigger to the stock price correction.
However, he stressed that the A-share market's bullish trend wouldn't change. "For one thing, China is unlikely to tighten monetary policies significantly this yearbecause we have to stabilize economic growth. And, the trend of residents shifting their deposit (to capital markets) will benefit A-share stocks," he said.
He also predicted that mainland shares are likely to outperform US stocks this year, as the latter are in the danger of fluctuation with their high valuations.