Local governments need support to fend off financial risks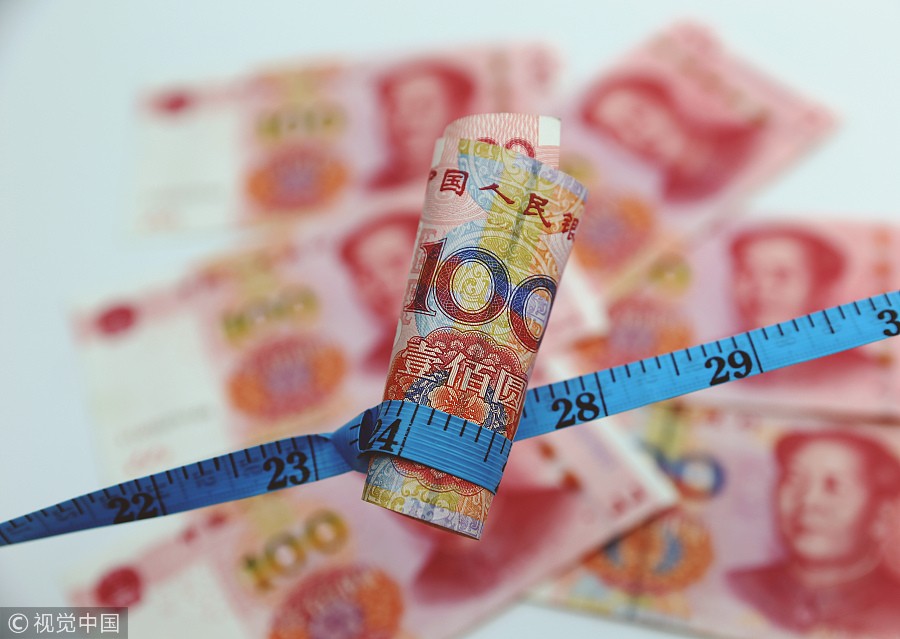 The central government needs to help local governments widen financing channels for infrastructure spending amid intensified efforts to fend off risks. [Photo/VCG]
The central government needs to help local governments widen financing channels for infrastructure spending amid intensified efforts to fend off risks, according to experts.
Local governments sustained their appetite to increase infrastructure spending this year, data showed.
Of 25 provinces and municipalities that revealed plans for projects this year, more than 10 regions plan to spend more than 1 trillion yuan ($156 billion) on infrastructure construction projects as part of efforts to boost growth.
Nevertheless, plans for public-private partnership projects to fund roads, bridges and railways at regional levels have been shrinking in Zhejiang, Gansu and Guizhou provinces and the Xinjiang Uygur autonomous region.
For instance, about 21 percent of 81 public-private partnership projects approved by the local financial bureau in Gansu have been shelved, according to a report by China International Capital Corporation.
An effective way to engage in private investment to help local development, public-private partnership projects have been used by some governments as an opaque means to borrow from banks, which has added to the already troublesome pileup of local government debt and increased China's overall financial risks.
The central government has decided to step up its efforts to control local governments' debt risks led by such projects, and has issued a number of guidelines to rein in financial risks.
More measures will be introduced to curb risks led by public-private partnership projects this year, and control of risks will be improved at an early phase and carried out on a case-by-case basis, according to an official with the National Development and Reform Commission who declined to be named.
Experts said policymakers need to expand the financing channels at a time when funds raised through PPP have come under intense scrutiny.
Some efforts might include greater issuance of special bonds to support local government projects, according to a report by China Chengxin International Credit Rating.
"The government might need to introduce more measures to allow local governments to meet financing demands," said Xue Qitang, a Beijing-based lawyer specializing in public-private partnership projects.
"Some local governments at a regional level have tried too hard to curb such projects in order to prevent risks," he said.
He said he expected future legislation for public-private partnerships to help regulate risks and ensure stable expectations for market players, but that it could take a long time to see major progress.
The draft needs to be approved by the National People's Congress, the nation's top legislature body.