China Broadcasting Network established as fourth telecom operator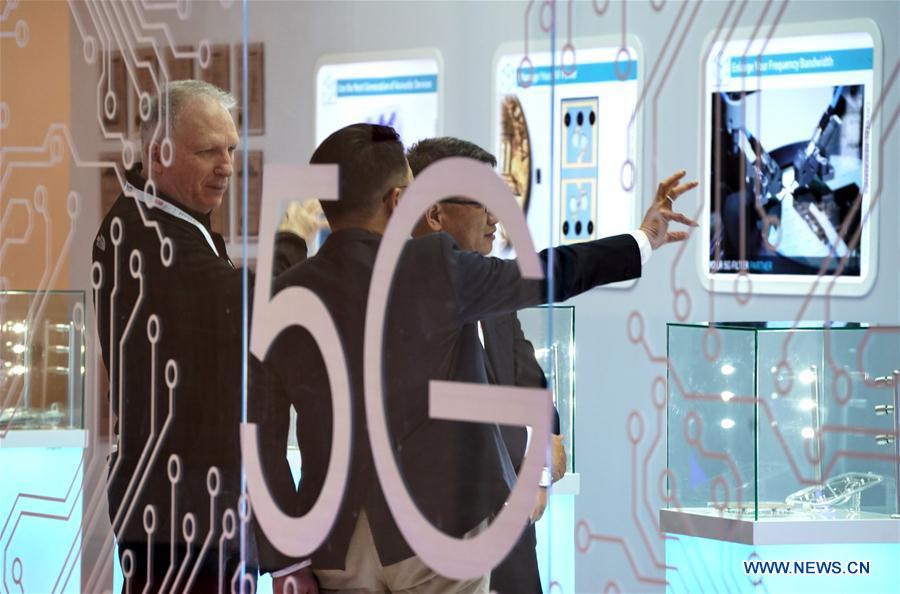 People visit the 2019 World 5G Convention in Beijing, capital of China, Nov 21, 2019. (Photo: Xinhua)
China Broadcasting Network Co Ltd was established on Monday in Beijing, becoming the country's fourth telecom operator, with a registered capital of 101.2 billion yuan ($15.1 billion).
The company will provide 5G services by joining hands with China Mobile, the country's largest mobile operator in terms of subscribers, in 5G base station building and sharing. It is also expected to roll out 4G services in the future.
The largest five shareholders of the company are China Broadcasting Network Corporation Ltd, which has a roughly 51 percent stake, State Grid Information & Telecommunication Group, Alibaba Venture Capital Management Co Ltd, Guangdong Radio Television Network Co Ltd and Beijing All Media and Culture Group.
In June 2019, the Ministry of Industry and Information Technology rolled out commercial 5G licenses to the nation's three major telecom carriers — China Mobile, China Telecom and China Unicom — as well as China Broadcasting Network.
The China Academy of Information and Communications Technology, a government think tank, has forecast the country is likely to spend 1.2 trillion yuan on 5G network construction by 2025, driving more than 3.5 trillion yuan of investment in the upstream and downstream industry chains and related sectors by then.