China's aviation sector records 6.9% rise in passenger numbers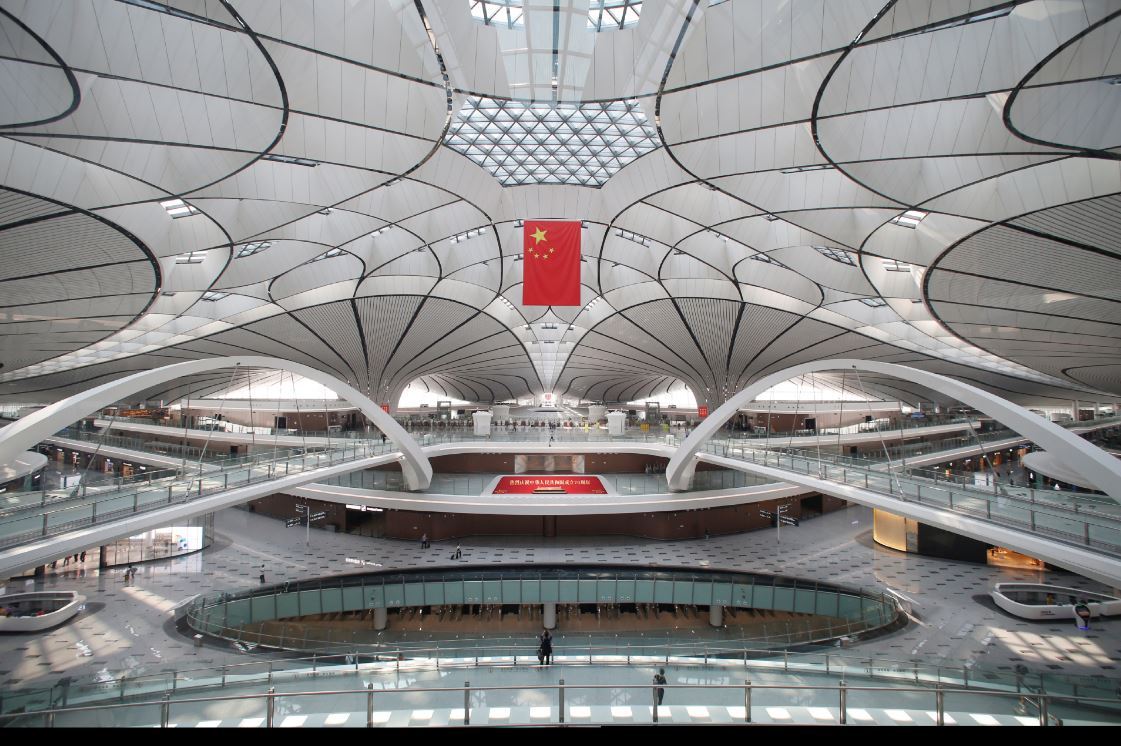 An inner view of the terminal hall of the Daxing International Airport, on the outskirts of Beijing, Sept 28, 2019. (Photo: Agencies)
China's air passenger numbers increased 6.9 percent year-on-year in 2019, up to 1.35 billion according to data released by the Civil Aviation Administration of China on March 9.
In terms of air traffic, domestic routes transported 1.21 billion passengers, up 6.5 percent, and international routes rose 10.4 percent, transporting 139.36 million passengers.
In terms of individual airports, 39 saw their yearly passenger throughput surpass 10 million, two more than 2018, and 35 were between 2 million to 10 million, six more than 2018. Airports with an annual passenger number below 2 million stood at 165, dropping by four from the previous year.
The throughput of Beijing Capital International Airport retained top position in 2019, although its passenger flow dipped by 1 percent. It still was the only airport in China that saw passenger throughput exceed 100 million.
Top 10 rankings remained the same as 2018, namely Shanghai Pudong International Airport, Guangzhou Baiyun International Airport, Chengdu Shuangliu International Airport, Shenzhen Bao'an International Airport, Kunming Changshui International Airport, Xi'an Xianyang International Airport, Shanghai Hongqiao International Airport, Chongqing Jiangbei Airport and Hangzhou International Airport.
However, as throughput of the Hangzhou International Airport broke 40 million at the end of 2019, all top 10 airports in China in terms of passenger throughput saw their yearly passenger numbers go beyond the 40 million mark.
Among the four major city clusters, the throughput of airports in the Yangtze River Delta region ranked first in 2019, registering 265.57 million passengers, up 7.0 percent year-on-year, followed by the Beijing-Tianjin-Hebei region with a throughput of 146.66 million, up 1.1 percent year-on-year, the Pearl River Delta with a throughput of 142.03 million, up 7.4 percent and Chengdu-Chongqing region with a throughput of 110.40 million, an 8.2 percent rise.