China central bank liquidity injection eases pressure on money rates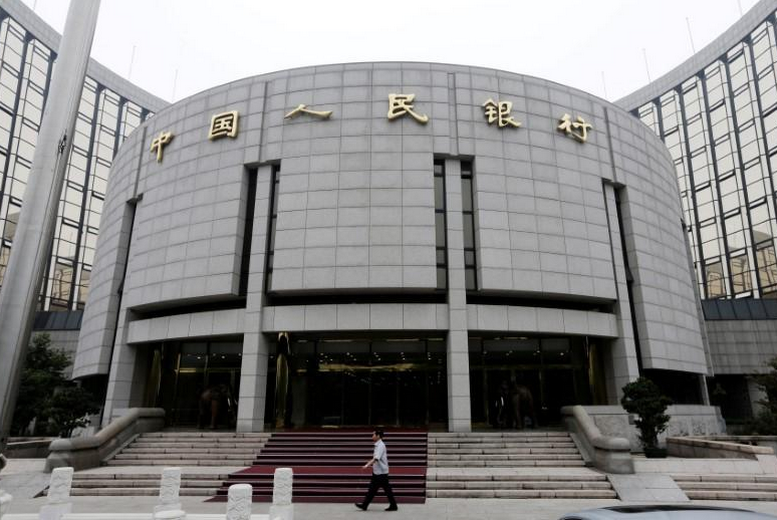 A staff member walks in front of the headquarters of the People's Bank of China (PBOC), the central bank, in Beijing, June 25, 2013. Photo: REUTERS/Jason Lee
China's primary money rates eased on Friday after the central bank injected medium-term loans into the financial system, as policy makers carried out a delicate balancing act between easing liquidity stress in the system and discouraging riskier lending.
That strategy appears to be working even though analysts expect further tightening in cash conditions toward mid-month when businesses start making tax payments.
The People's Bank of China (PBOC) injected 404 billion yuan ($61.05 billion) in medium-term loans earlier in the day, slightly exceeding the total amount of such loans maturing in November, helping to loosen money market conditions.
The volume-weighted average rate of the benchmark seven-day repo CN7DRP=CFXS traded in the interbank market, considered the best indicator of general liquidity in China, was 2.7211 percent on Friday morning, 12.26 basis points lower than the previous day's closing average rate.
Interest rates for the MLF loans were unchanged at 3.20 percent, the PBOC said in a statement on its website.
The cash injection offered a fresh sign that authorities aim to maintain financial stability while pursuing a campaign to reduce high levels of debt across the economy, an approach that was reinforced at the all-important party congress which wrapped up in late October.
It also comes at the end of a week in which nervous domestic institutions, prompted by concerns of the impact of renewed government efforts to rein in excessive risk-taking in the financial systems, sold off Chinese government bonds to shore up cash positions.
Li Qilin, analyst at Lianxun Securities, said the latest MLF operations weren't significant enough to suggest the tightening bias in cash conditions will fade.
"The rollover of MLF loans was within expectations," he said, adding signs of liquidity stress will probably emerge in the middle of the month, when monthly tax payments begin.
The central bank has since June conducted only one MLF injection per month, each time injecting an amount similar to the value of loans maturing that month.
In October, the PBOC injected a net 58.5 billion yuan via MLFs.
If the recent pattern continues, the central bank is unlikely to conduct MLF operations later in November, leaving a net injection of only 8 billion yuan for the month.
A batch of 207 billion yuan of 12-month MLF loans is due to mature on Friday, and another two batches with a total value of 189 billion yuan are set to expire later in the month.
In open market operations, the PBOC drained a net 110 billion yuan for the week, compared with net injection of 390 billion yuan a week earlier.
A modicum of stability was seen in the debt market where the recent selloff had driven the yield on Chinese 10-year treasury bonds CN10YT=RR to three-year highs of 3.935 percent earlier in the week. By Friday morning, it was down at 3.893 percent.
A bond trader at a regional bank said the central bank's liquidity injections had helped to stave off panic and a broader sell-off in corporate debt for the time being.
On Friday, the 5-year AAA-rated benchmark AAACNYD5Y= had fallen 7 basis points from four-month highs reached on Monday.