UK firms say growth is picking up after early 2018 slump: CBI
British companies are growing more quickly after a weak start to the year, a survey showed on Sunday, adding to signs that the economy is recovering from the impact of an unusually cold winter.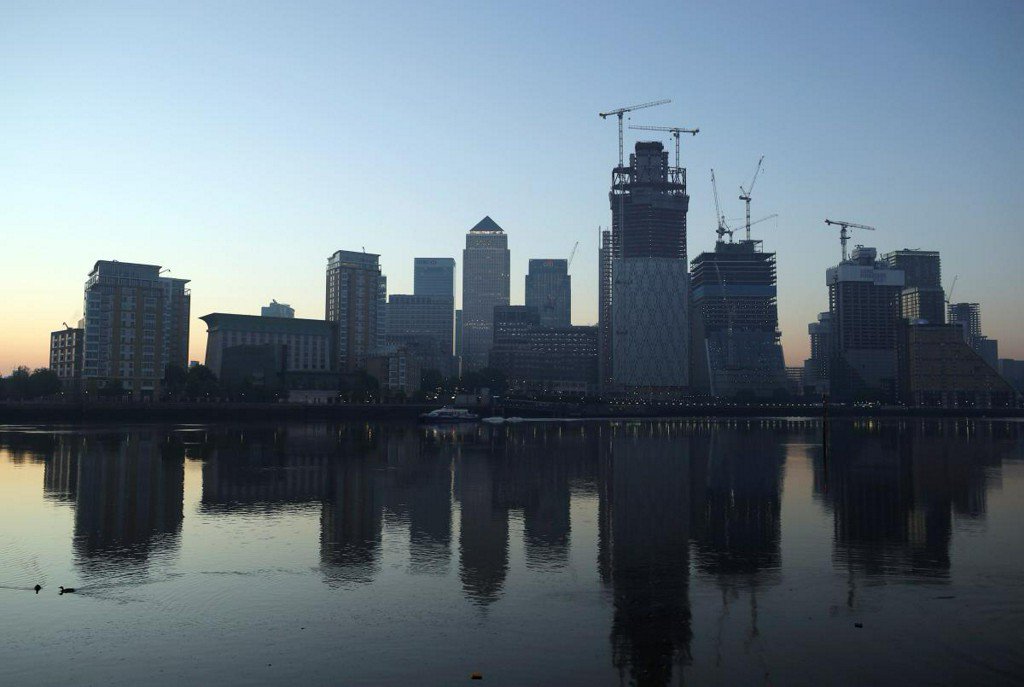 The Canary Wharf financial district is reflected in the river Thames on a sunny morning in London, Britain, May 8, 2018. (File photo: Reuters)
The Confederation of British Industry said the balance of firms reporting a rise in output in the three months to May rose to +10 from +3 in the three months to April.
"While there was positive news for a number of sectors, consumer-facing firms continue to feel the pinch," Anna Leach, a CBI economist, said.
Spending by British households was hurt last year by a jump in inflation — caused by a fall in the value of the pound after the 2016 Brexit vote — and weak wage growth.
The squeeze has eased this year, however, raising hopes that consumer spending will help sustain slow growth in the economy ahead of Britain's departure from the European Union next year.
Looking ahead, the balance of the 731 companies taking part in the survey who expected growth to pick up in the three months ahead jumped to +23 from +13 in April.
The Bank of England held off from raising interest rates in May, saying it wanted to be sure that a sharp slowdown in the first three months of this year was only temporary.
Britain's economy went from being the fastest-growing among Group of Seven countries to the slowest last year as consumers felt the hit to their spending power and companies invested only cautiously ahead of Brexit.
The Organisation for Economic Co-operation and Development said last week it expected Britain's economy would grow by 1.4 percent in 2018, matching Italy and ahead of Japan but behind the 2.2 percent growth expected for the euro zone.