Fujian banking on new businesses to generate growth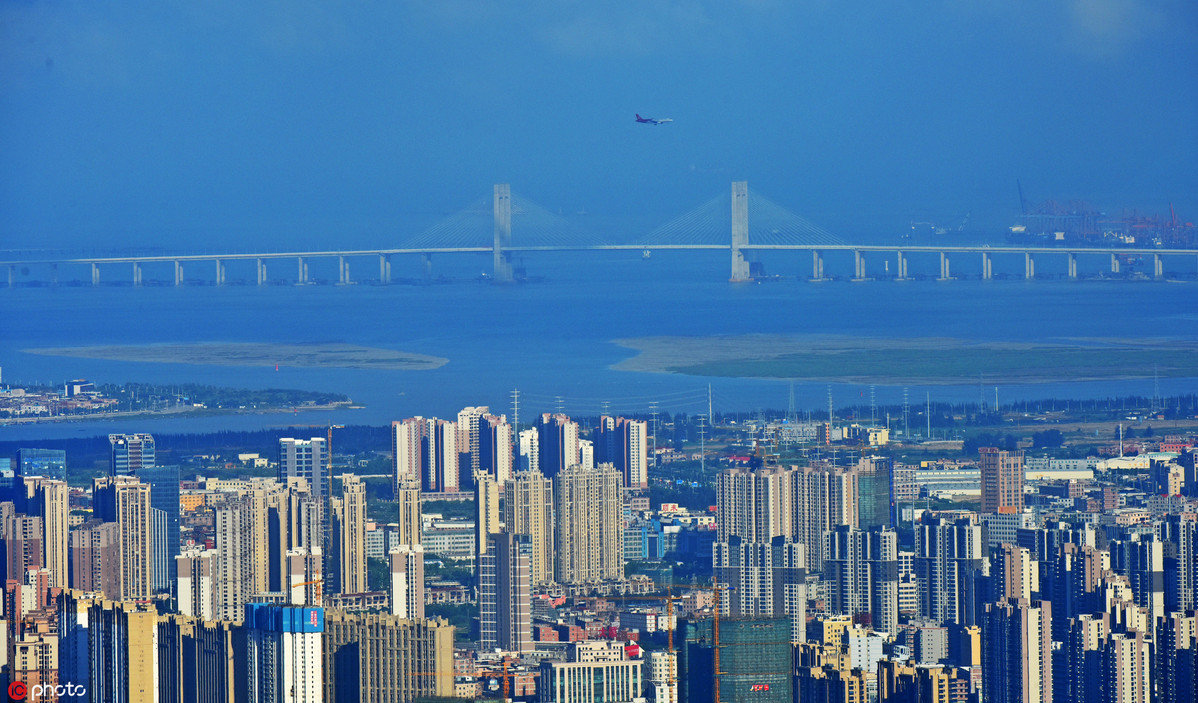 A view of Quanzhou, East China's Fujian province. (Photo: IC)
Fujian's Quanzhou city is eyeing opportunities in the tertiary sector to generate new business growth given uncertainties in international trade.
"Uncertainties from international markets have created many opportunities for local companies to grasp new growth points. The key is to explore new markets and develop businesses in emerging industries, including domestic companies that once were reliant on overseas suppliers," Huang Tingyu, deputy head of the Quanzhou Municipal Bureau of Commerce, said.
The city is home to China's major apparel manufacturers. To date, the local government has rolled out 42 measures to support tech innovation. Six have been promoted for demonstration to other cities in Fujian and another seven will be promoted across the province soon.
Quanzhou's government has also introduced, among others, the Quanzhou Institute of Equipment Manufacturing under Haixi Institutes of the Chinese Academy of Sciences to cooperate with local companies. The tie-up has spurred over 300 research and development projects.
In addition, the city has granted selected projects with research funds of up to 20 percent of the project's budget, and offered cash rewards to selected products and newly invented technologies of up to 100,000 yuan ($13,921).
Quanzhou has incubated 11 national-level smart manufacturing projects and demonstration companies, and 123 of those are at the provincial level. The city is also home to 435 projects related to digital control, and 95 high-end manufacturing equipment makers at the city-level.
Xu Xinhu, chairman of Shine Earth (Fujian) New Energy Co Ltd, said: "Tech advancement and product update have no doubt generated more business growth for our company. We have specialized funds for tech research and development each year. Last year, we invested over 10 million yuan in the sector."
Located in Quanzhou's Nan'an Photovoltaic Electron Information Industry Base, the company has partnered with China's leading institutes like Xiamen University for advanced tech research and product development.
"Now we have a whole set of automatic production lines. We only need about three people operating the control machines and supervise each production line. In the past, that would need about 75 staff. The production efficiency has also been enhanced greatly," said project manager Ke Yuxin.
"The city is on the fast track developing advanced manufacturing and exploring emerging industries to move up the global value chain," Huang said.
In the first half of 2019, Quanzhou's added value from the tertiary sector reached 163.5 billion yuan, up 7.8 percent year-on-year and accounting for 40.8 percent of the city's total GDP. Investment in Quanzhou's advanced manufacturing has risen 21.4 percent year-on-year in the same period.
Zhou Mi, a researcher at the Chinese Academy of International Trade and Economic Cooperation, said US-China trade frictions have led to uncertainties in many industry chains across international markets.
"Now an increasing number of companies in China have realized the importance of self-innovated technologies and its market potential," Zhou said.
"Buoyed by that trend, many people have stepped into businesses related to technologies and information. That has no doubt generated new growth points for the local economy," he added.
Despite the current boom in the tertiary sector in many cities in China, it is uncertain whether those newly established businesses will stay on the track of sustainable development.
"Developing businesses in the tertiary sectors is different from primary or secondary sectors in many aspects such as business models and resource allocation. That poses challenges to cities like Quanzhou, which has long histories in primary or secondary industries but does not have rich experience in developing tertiary industry," Zhou said.