Deal signed to serve Lize Financial Business District
chinadaily.com.cn
1563976478000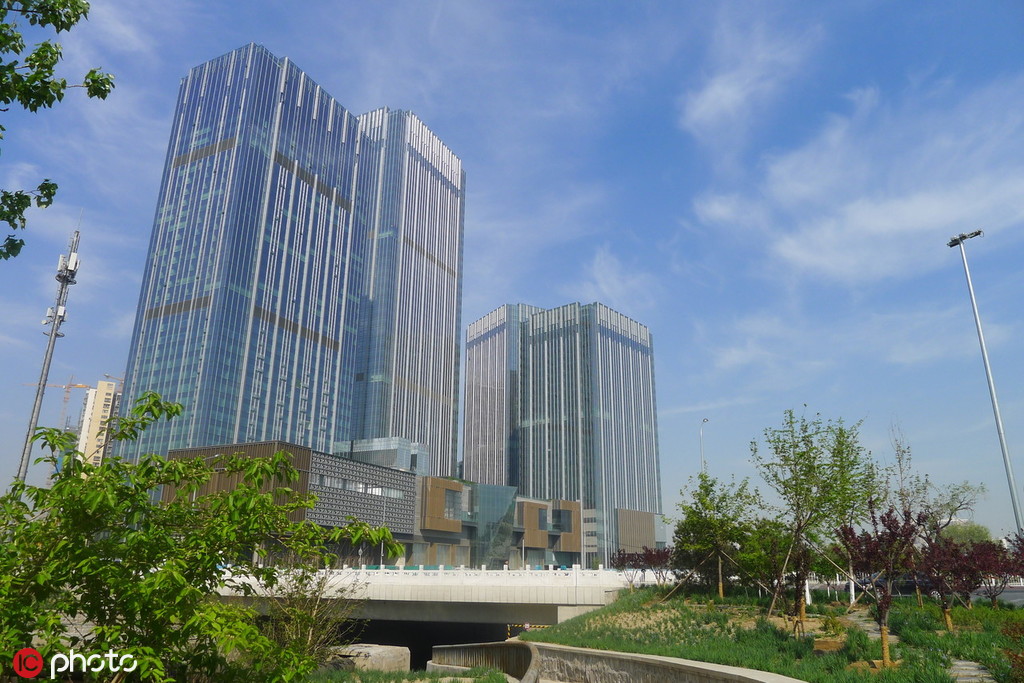 The Lize Financial Business District of Beijing is seen on April 15, 2019. (Photo: IC)
Lize Holdings, Cushman & Wakefield and Jintang Tianrun Group signed a deal on Tuesday to better serve the Lize Financial Business District, an emerging financial district in the capital's southwestern region.
They announced the establishment of Beijing Jintang – Cushman & Wakefield company, a property management company of composite ownership, which will offer services in property management, consulting, planning and training.
The company's first project will be the Jintang Xilian Building in the Lize Financial Business District.
The company will announce further projects in the next three years.
According to Wang Sheng, Cushman & Wakefield Greater China vice-president, the deal will create a new model for property management services.
Beijing's Lize Financial Business District is an emerging district with a planned total land use of 8.09 kilometers and set to be among the first business areas fully covered by 5G in China.
Up to now, 497 companies have settled there, including 358 financial companies like China Securities Finance Co Ltd and the Asset Management Association of China.