SAFE: Capital flows to be better balanced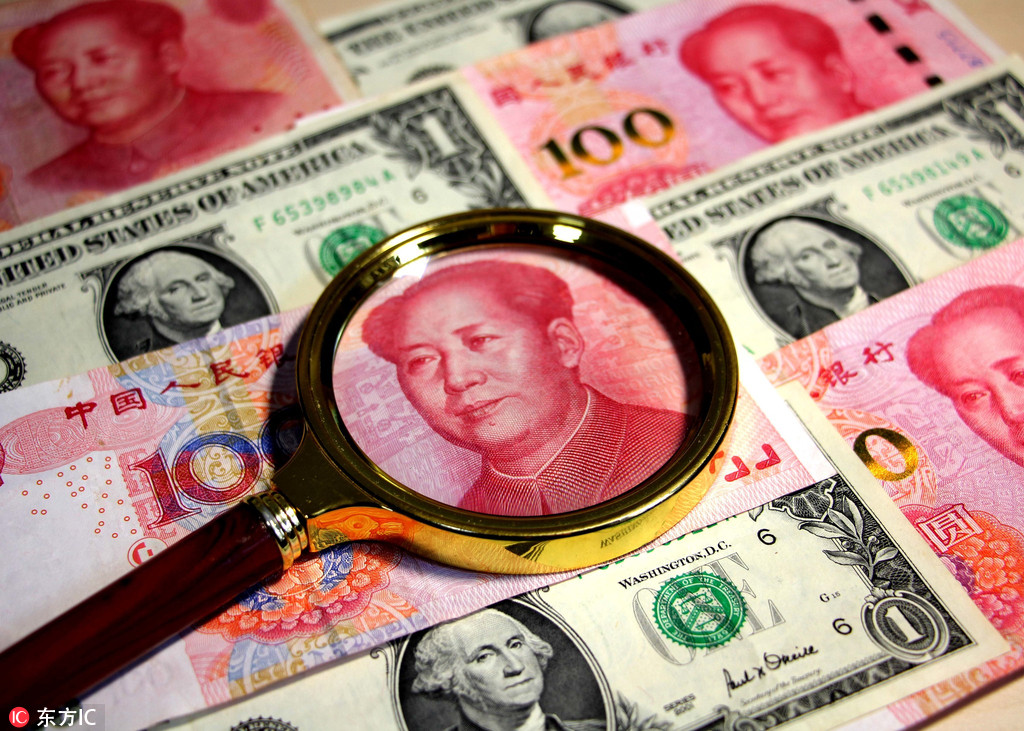 China's foreign exchange regulator said it would further free cross-border capital flows and push forward exchange rate reform this year, amid more balanced international payments driven by import expansion. [Photo/IC]
China's foreign exchange regulator said it would further free cross-border capital flows and push forward exchange rate reform this year, amid more balanced international payments driven by import expansion.
The country will push forward capital account convertibility in a steady and orderly manner, while facilitating free trade and cross-border investment, including continually attracting high-quality foreign direct investment in China, Pan Gongsheng, director of the State Administration of Foreign Exchange, wrote in the SAFE annual report published on Thursday.
Pan, who is also vice-governor of People's Bank of China, the central bank, stressed the importance of maintaining foreign exchange market stability through strictly cracking down on underground banks and illegal forex trading platforms, as well as safeguarding the country's more than $3 trillion of foreign exchange reserves.
The report expects the growth in the services trade deficit to slow this year, and the country will activity expand imports. That will help to achieve a more balanced international payment account although risks are rising because of external shocks from trade and investment protectionism.
In terms of the short-term capital flow prediction, Iris Pang, an economist with Dutch bank ING, said: "China's central bank could get some capital inflows from the opening-up policy in the financial sector and A-shares' inclusion into the MSCI. These would offset some of the impact on China's foreign exchange reserves from a strong dollar."
By the end of 2017, China recorded a surplus of $164.9 billion in the current account, which covers goods and service trade, accounted for 1.3 percent of the total GDP and remained in a "reasonable" range, according to the annual report.
The non-reserve financial account also showed a surplus of $148.6 billion, indicating stable overseas investment from domestic entities and a further rebound of foreign investment in China, said the report.
China's foreign exchange reserves were reported at $3.14 trillion by December, it showed.
Central Bank Governor Yi Gang delivered a speech at a forum on Tuesday pledging to further open the financial sector in line with the reform of the exchange rate formation mechanism and the process of advancing capital account convertibility.