US Fed Chair announces resignation, successor named
People's Daily app
1511221942000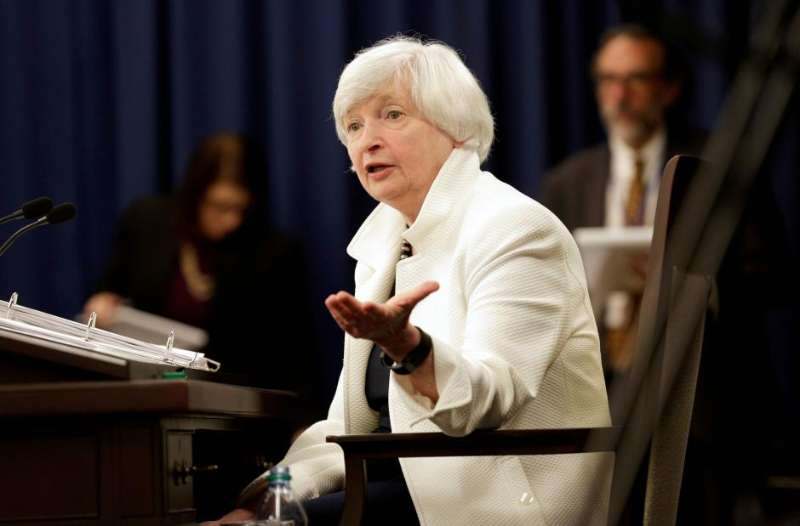 Federal Reserve Chairman Janet Yellen speaks during a news conference after a two-day Federal Open Markets Committee (FOMC) policy meeting in Washington, U.S., September 20, 2017. REUTERS/Joshua Roberts/File Photo
Washington (People's Daily) - Federal Reserve Chair Janet Yellen today submitted her resignation from the Federal Reserve Board.
In the letter, Yellen stated that she was, "gratified that the financial system is much stronger than a decade ago," noting improvements in the economy.
"17 million jobs have been added since the financial crisis and that the Fed is close to achieving it goals of "maximum employment and price stability," she pointed out in the letter.
Yellen is 71-years old and the first woman in US history to hold the Fed Chair. She solidified her reputation among leading economic thinkers and DC decision-makers after she helped rescue the nation's economy from the 2008 crisis.
Her four-year term ends in February, but her governor's term wasn't meant to conclude until 2024.
Trump nominated Jerome Powell as her replacement, marking the first time a central bank chief hasn't been reappointed for a second term.
Yellen's departure allows Trump the opportunity to fill five positions on the Fed's seven-member board, and all within his first year as president.
The Senate recently confirmed Randal Quarles for one seat, while the other nominations remain vacancies.