BYD's 3 millionth NEV rolls off production line
China.org.cn
1668660123000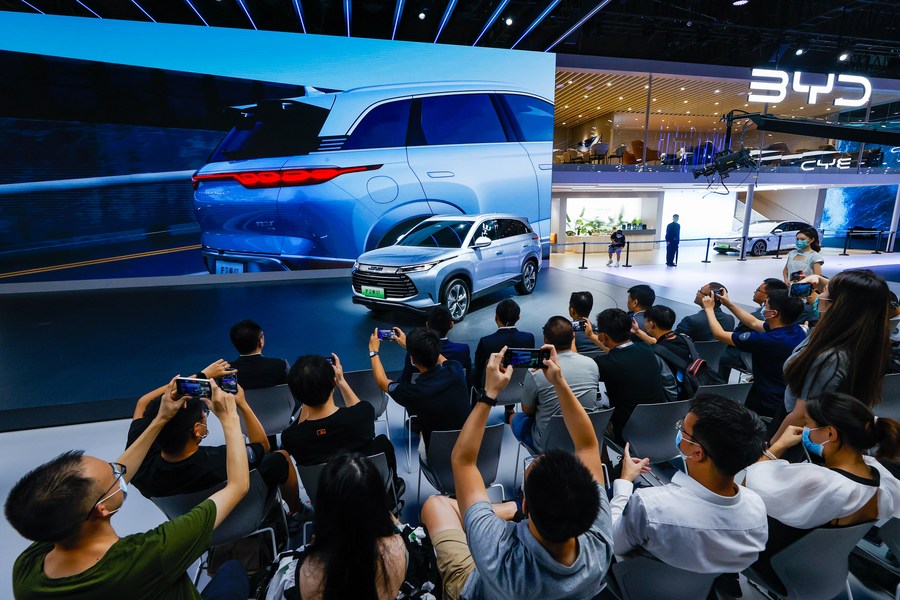 BYD, China's leading new energy vehicle (NEV) manufacturer, said Wednesday that its three millionth NEV has rolled off the production line.

From January to October, NEV sales of the Shenzhen-based carmaker surged 240 percent yearly to 1.39 million units.
BYD ceased the production of traditional gasoline-powered vehicles in March.
Starting as a niche brand and then becoming mainstream, the development of BYD reflected the rise of Chinese automobile brands and the rapid growth of the country's NEV industry, said BYD chairman Wang Chuanfu.
BYD will reveal its first model of a new high-end brand in the first quarter of 2023 under the name Yangwang with a price tag of between 800,000 and 1.5 million yuan (113,696 and 213,180 U.S. dollars), Wang added.
So far, BYD's new energy buses have been sold to more than 400 cities in over 70 countries and regions globally, including Norway, Germany, Japan, Thailand, and Brazil.