Cambodian PM says economy to grow at 7.1 pct this year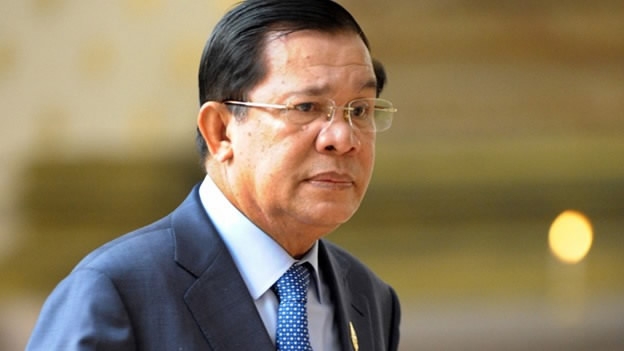 File photo: CGTN
PHNOM PENH, Dec. 12 (Xinhua) -- Cambodian Prime Minister Samdech Techo Hun Sen said the country's economy is expected to achieve 7.1 percent growth in 2019, according to Phnom Penh Post on Thursday.
"This rate is very good, reflecting our robust growth," he said in a speech during a university graduation ceremony here on Wednesday, adding that inflation is forecast to stay below 3 percent.
According to government figures, with the 7.1 percent growth, the kingdom's GDP (Gross Domestic Product) value will rise to 26.8 billion U.S. dollars, as the GDP per capita is expected to reach 1,679 dollars.
Hun Sen said peace and political stability are the most important factors that enable the country to continue achieving its high growth.
He said the Southeast Asian nation collected a total of 5.65 billion dollars in tax revenue during the first 11 months of this year, about 24 percent higher than the whole 2019 target of 4.55 billion dollars.
The World Bank said in a report released late last month that Cambodia's economy remained robust, underpinned by solid export performance and strong domestic demand.
The report said real growth is expected to decelerate to 7 percent in 2019, down from 7.5 percent in 2018.
It added that a possible withdrawal of the Every But Arms (EBA) initiative could substantially dampen Cambodia's growth prospects.
The European Union started in February the 18-month process that could lead to the temporary suspension of Cambodia's duty-free trading access to the EU market under the EBA scheme due to concerns over human rights and labor rights.
The report said to enhance Cambodia's external competitiveness, the authorities recently introduced measures to facilitate trade by lowering logistics costs, cutting red tape, and supporting businesses with a six-day reduction in the number of publicly observed holidays in 2020.
In addition, a relatively large fiscal stimulus to be financed by government savings could be introduced in 2020 to mitigate the negative impacts of the potential withdrawal of the EBA, it said.