Commercial street opens new path for relocated people
chinadaily.com.cn
1600590032000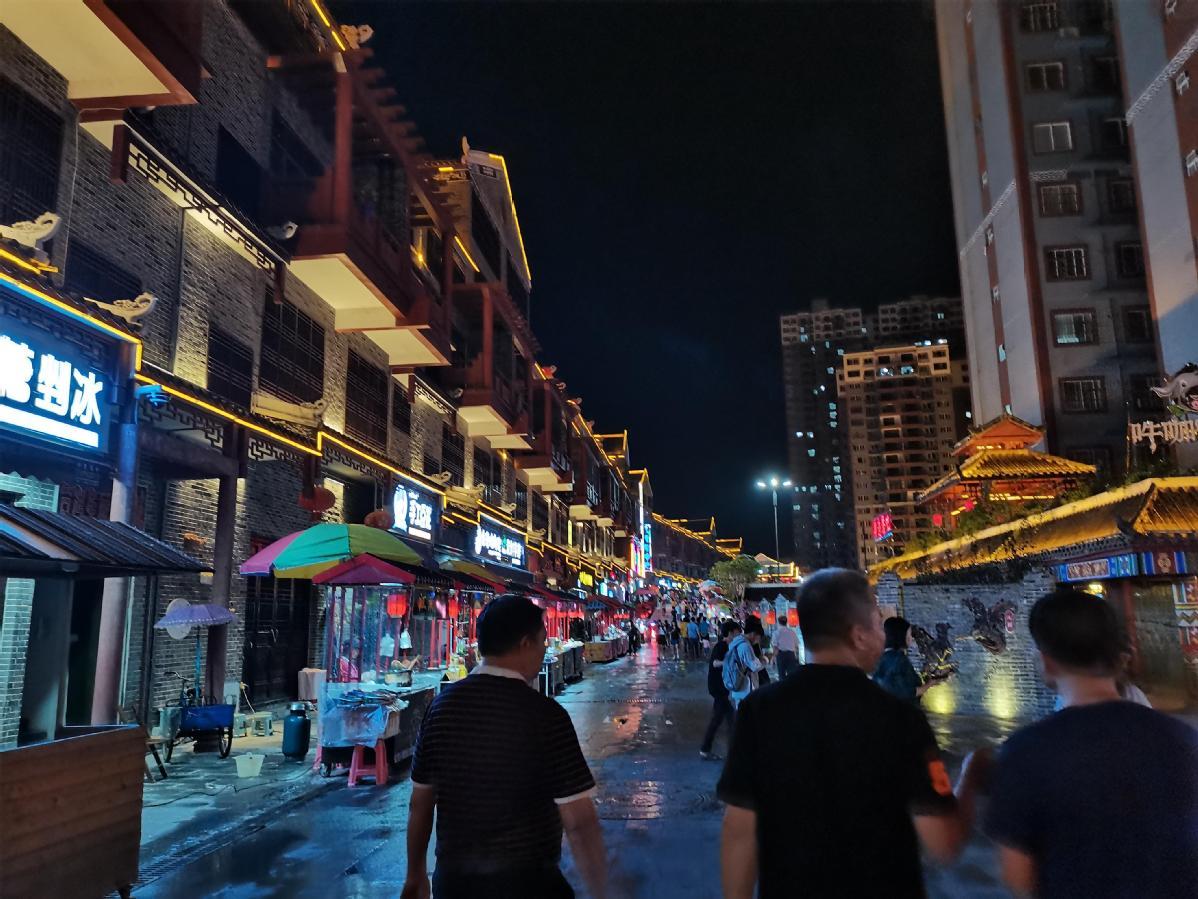 The busy night commercial street in Dahong town in Dahua Yao autonomous county in Hechi, Guangxi Zhuang autonomous region. (Photo: VCG)
Stepping into the busy night commercial street in Dahong town in Dahua Yao autonomous county in Hechi, Guangxi Zhuang autonomous region, a group of young people dressed in colorful Yao ethnic costumes perform songs for tourists.
Yao people in Dahong town dance with tourists.
They are members of a local art troupe comprised of about 36 performers. They used to live scattered in the mountains, but now they have moved to a residential area in the county and become new productive members of the society through employment and entrepreneurship.
They come together as a troupe and perform dances of Yao people in spare time to earn extra money.
They live in Gujiang community, a relocation area in the county for poor households. In recent years, about 10,000 poor people have been relocated from villages located deep in the mountains where life, including transportation, was difficult.