US tariff hikes aim to curb China's development: expert
People's Daily app
1558667181000
"Trade is a voluntary and win-win game," said Justin Yifu Lin, honorary dean of the National School of Development and dean of the Institute of New Structural Economics at Peking University on Wednesday in a symposium centered on the challenges and prospects of China-US trade and bilateral relations. Lin stressed that buying from China is not doing a favor to China.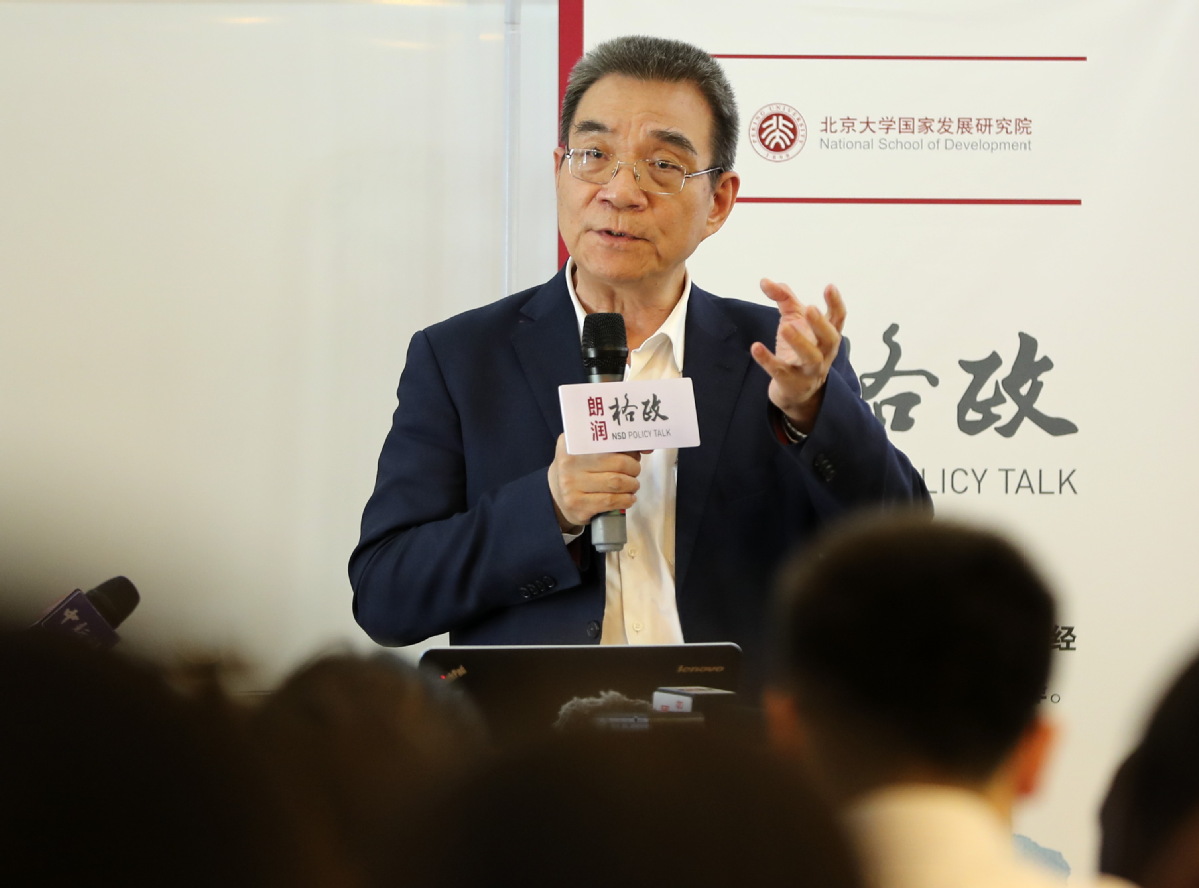 Justin Yifu Lin (Photo: China Daily)
"The US doesn't produce certain products but they have demand for them in the domestic market. Of course the US is free to look at other countries for the products that it currently sources from China. But Chinese products are reasonably priced and of good quality," said Lin. If those products were to be produced in the US, the cost would be very high, which will be paid by American consumers, he added.
"It is preposterous to believe that the so-called 'huge trade deficit of the US' is the fault of China. Such a notion does not cut ice with those who have a basic knowledge of economics. The deficit is due to excessive consumption and insufficient savings in the US," Lin said.
He further elaborated on solutions for resolving the trade deficit, which involve increasing savings and reducing consumption. The tariff hikes against China, Canada, Mexico, the EU and Japan simply add insult to injury. Statistics from 2018 show that due to big moves last year, the overall trade deficit of the US is up by 12.1 percent. Meanwhile the deficit with China is up by 11.7 percent. Trade issues are worsening, affecting the well-being of Americans.
Refuting the concern that China is forcing US enterprises to transfer technologies to Chinese businesses, Lin said taking the best technologies to China to produce products like automobiles is due to the demands of the US. This is not forced by China. China's technological advances in recent years have been phenomenal. China is devoting itself to research and innovation, he noted.
"The motive for the US to always mention the trade deficit and unfair competition is that the country aims to curb China's rapid development," Lin added.
Amid ongoing trade frictions, Lin said the key for China is to stay poised and comprehensively deepen reforms and expand its opening-up in an effort to achieve high-quality development.
"The US accounts for less than 20 percent of our exports, and we can share the other 80 percent of market opportunities with Europe, Japan, South Korea and other developing countries. China is the largest country in terms of purchasing power parity around the world, and 30 percent of global economic growth comes from China. If US enterprises are to exit the Chinese market, they will exit the international market of Fortune 500 companies. I believe that American entrepreneurs and consumers also hope to share in the opportunities of China's development," said Lin.
(Compiled by Han Xiaomeng)