Housing inventories in 100 Chinese cities continue to grow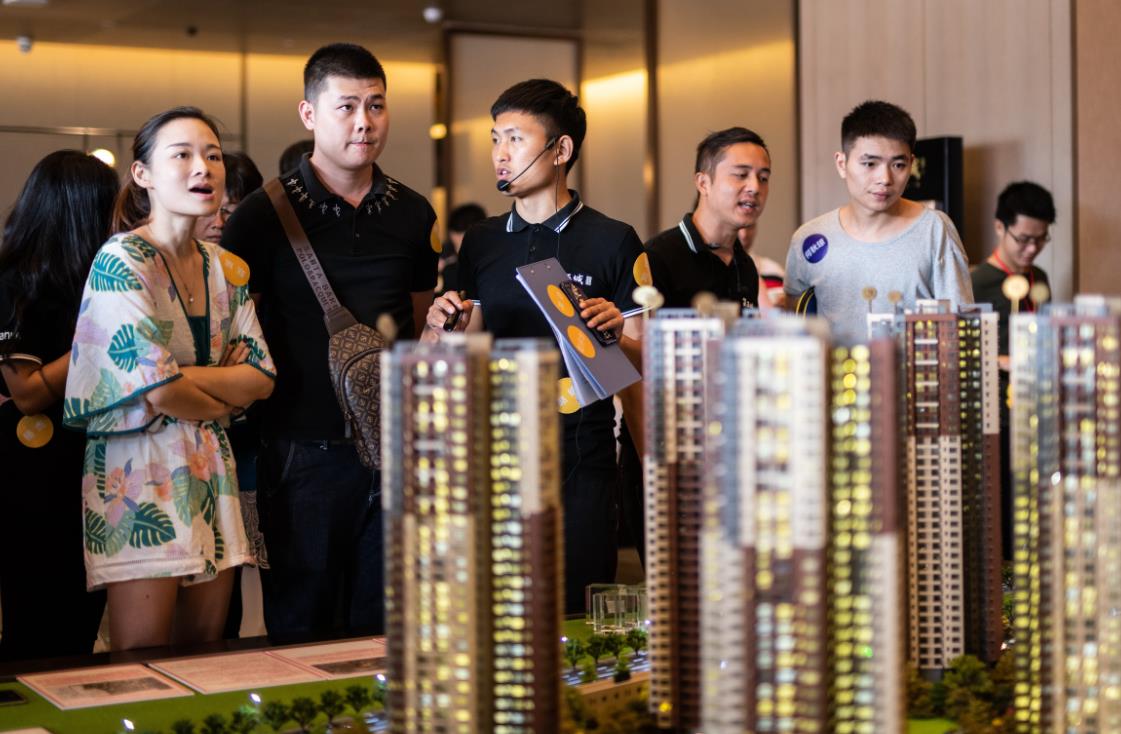 Potential homebuyers look at a property model in Dongguan, Guangdong province. (Photo by An Dong/For China Daily)
The size of unsold new commercial residential houses in 100 surveyed Chinese cities rose 6 percent year-on-year to 449.27 million square meters by the end of July, an industry report showed.
The pressure of destocking housing inventories has been growing as the inventory capacity has maintained a trend of growth for eight consecutive months, according to E-house China R&D Institute.
The inventory in first-, second-, third- and fourth-tier cities by the end of July grew by 19.7 percent, 2 percent and 9.1 percent year-on-year, respectively.
"The inventory pressure will continue to increase with the follow-up new supply of commercial houses", said Yan Yuejin, research director at E-house China R&D Institute.
China's property market has remained stable as the government maintains tighter regulations, including curbing home purchases and stricter mortgage policies, to ensure that "house is for living in, not for speculation."