Toyota sharply criticizes Trump for deeming imported cars a national security threat to US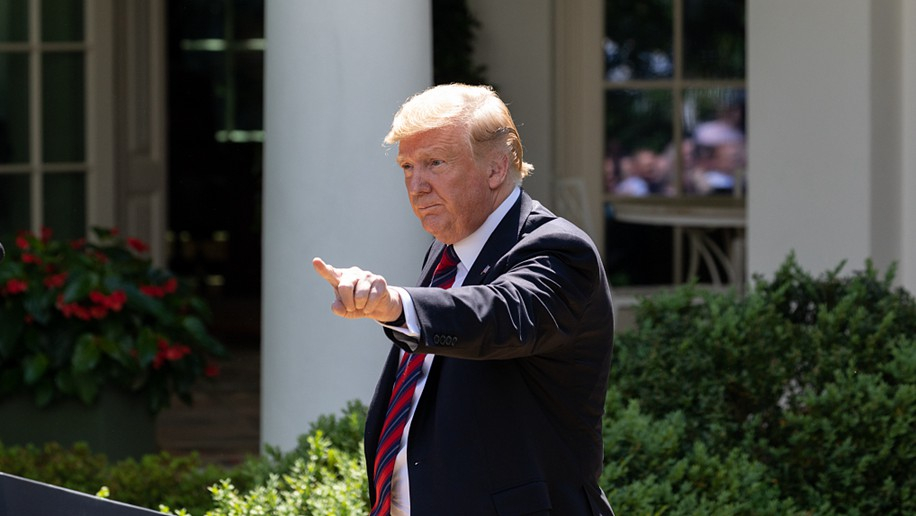 US President Donald Trump at the White House on May 17, 2019. (Photo: CGTN)
Japanese car maker Toyota Motor on Friday criticized US President Donald Trump's declaration that imported cars threaten US national security, saying it sends a message to the Japanese automaker that "our investments are not welcomed."
The automaker, which is in the middle of building a $1.6 billion joint venture assembly plant and said in March it will invest $13 billion in United States operations by 2021, said in a statement that its US operations "are not a national security threat."
Earlier Friday, Trump agreed with the investigation conclusion by his Commerce Department that the imports of vehicles and auto parts harm US national security by having led to a declining market share for American car makers since 1980s.
What's worth noting is that the support of union members of United Automobile Workers was critical to Trump's presidential election victory in 2016, according to a report by The Washington Post in July 2018.
Trump's proclamation will mainly influence major auto exporters, including the EU, Japan and South Korea.
In Toyota's statement, the Japanese carmaker said that over the past 60 years, the company has invested over $60 billion in the United States, and employ over 475,000 people in the country directly and indirectly. The company complained that the "national threat accusation" made their employees across America feel not valued for their contribution.
"If import quotas are imposed, the biggest losers will be consumers who will pay more and have fewer vehicle choices," the statement stressed.
Too free with the phrase "national security threat"
Just within this week, Trump has shouted out national security threat twice already, one is the foreign cars and automobile components export to the US, and another is Chinese telecommunications company Huawei.
Several Republican lawmakers and business executives expressed their concerns that "Trump is merging his national security and trade goals in a blur of tactical improvisation that risks alienating US allies and opening American businesses to costly retaliation," according to a report by The Strait Times on May 2018.